Don't miss the call: why you should recycle your old mobile phone …
Published on 28/10/2020 in Solutions & services 
Proximus is committed to a circular economy. Under the slogan 'Don't miss the call', it wants to collect 100,000 old mobile phones this year. Did you know there are 250g of gold in a ton of mobile phones? The proceeds support entrepreneurs in Congo.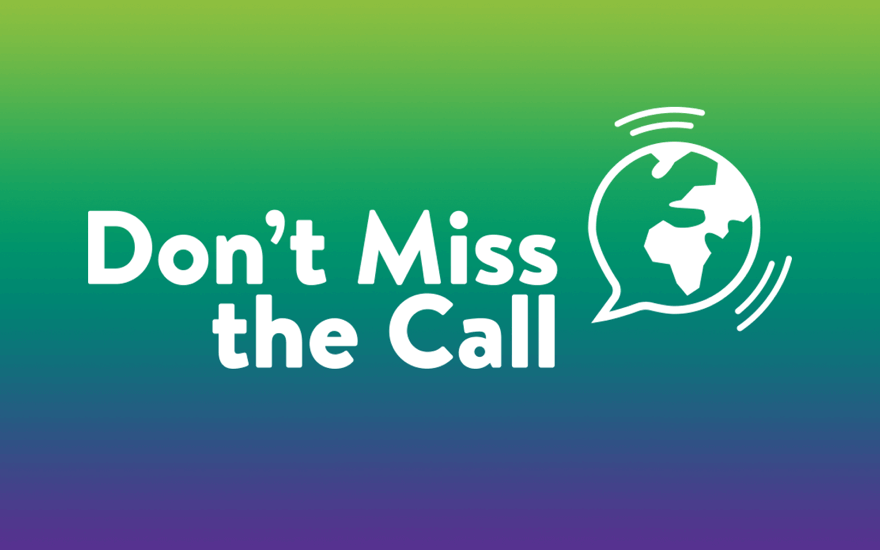 "Proximus has always attached great importance to corporate social responsibility," says Frédéric Lhostte, Head of IoT & Analytics and Circular Economy Lead Enterprise Business Unit at Proximus. "Sustainability is one of the pillars of our strategy. Our motto should become: Let's Cycle (use again), Narrow (use less) and Slow (use longer) the flow ! We have been a CO2-neutral company for our own activities for some time now. We reduced our emissions by 80% and compensated the rest with climate projects. In 2030 we even want to make a net positive climate contribution."
To call attention to the concept of the circular economy, Proximus is taking on a challenge: collecting 100,000 old mobile phones to give them a new life through reuse, or recycling the valuable raw materials from those that are unusable.
Enormous potential
The mobile phone is a device with a fairly limited lifespan. "It's estimated that people have at least three million old phones somewhere in a drawer or a closet in our country," says Frédéric Lhostte. "Currently only five percent of old phones are recycled, while a mobile phone is ninety percent recyclable." With this initiative, Proximus wants to make the consumer aware of the enormous potential hiding in that mountain of old mobile phones – and in electronic waste in general.
"A lot of raw materials are needed for the production of new mobile phones. The natural supplies of these are finite. So it is absolutely necessary to focus on sustainability. We address people directly through the Proximus Shops with our initiative. In addition we want to reach young people through the schools, and we encourage companies to participate."
Fifty times more efficient than mining
'Don't miss the call' emphasizes urban mining; instead of extracting raw materials by conventional mining, the project goes in search of raw materials in the city by recycling old phones. "Urban mining is fifty times more efficient than conventional mining," Frédéric Lhostte explains. A ton of ore yields 5 grams of gold.
A recycling company can get 250 grams of gold from a ton of old mobile phones. Proximus collaborates with various partners in this. First of all, Proximus gathers all the collected phones at the Courcelles site. Brainscape and Out Of Use are the partners that check whether a phone is reusable and separate out the electronic waste.
Urban mining is fifty times more efficient than conventional mining.
Frédéric Lhostte, Head of IoT & Analytics and Circular Economy Lead Enterprise Business Unit at Proximus
The actual recycling of raw materials takes place at Umicore in Hoboken; gold, silver, copper and palladium, among other things, from the circuit boards of the mobile phones, in addition to cobalt, lithium and nickel from the batteries. "Furthermore, anyone who brings his old mobile phone into a Proximus Shop gets a reward for doing so," Frédéric Lhostte continues.
"Depending on the type of phone and its reusability, you receive a voucher for 5 to 350 euro." The consumer can use the voucher toward the purchase of a new phone. "But you can also help by donating the amount of the voucher to Eight."
Eight: support to Congo
Eight is a Belgian organization that provides financial support to a small town in Congo. The people are using this to start their own small business. In this way they are developing their own alternative to working in illegal, dangerous and unhealthy cobalt mining. "Eight distributes the money via an app, so that the people in Congo can pay digitally with their mobile phone," Frédéric Lhostte concludes. "So the circle is complete."
Frédéric Lhostte has a passion for innovation, new trends and the positive impact of new technologies on our daily lives. He has been the head of the IoT & Analytics department since 2010. He is also a Circular Economy Lead for the Enterprise Business Unit at Proximus.
Combine smartphone and subscription
Choose the latest smartphone with the mobile subscription that suits you!
As from €57.02
Stay connected through the best network
Choose a mobile subscription that fits your business' needs.
Unlimited calls and access to 5G from €24
One
One magazine is the Proximus B2B magazine for CIOs and IT professionals in large and medium-sized organisations.
Other articles of One