When are you going to start your digital transformation?
Published on 15/06/2017 in Solutions & services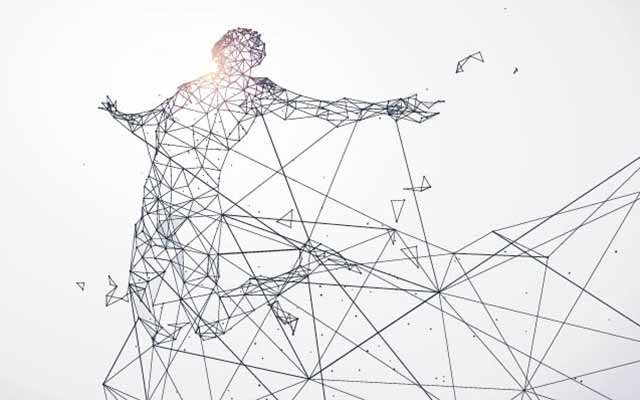 Digital transformation is at the top of everyone's agenda in 2017. Confronted with the new digital economy and a new way of working, companies are looking to converge voice and data, fixed and mobile networks. Proximus outlines how you can, in just three steps, take a step into the near future.
Businesses today are engaged in digital transformation," says Johan De Belie, Business Development Manager at Proximus. "They are looking at how they should tackle the new (digital) economy, the extension of the touch points for customer communication and business processes. And this over and above the new way of working and evolving communication needs of their own employees. In short, businesses need to manage new ways of collaborating, new technologies and the cloud."
What if everything needs to work together?
"In the long run, the cloud and IP will simplify a great many things, but in the short term we have to look at questions like: how do you guarantee the quality of phone conversations if your broadband is also being used for videoconferencing? How do you integrate mobile telephony without being dependent on mobile data and smartphone apps? What do you do with applications like operator consoles, contact centres, fax servers, legacy video platforms, privacy and data regulation?" says Johan De Belie.
Convergence is the binding agent
"The reality is we already have the missing links, the 'glue' between the components for solutions such as fixed and mobile network convergence. And fixed and mobile connectivity can also be provided to guarantee the best user experience for telephony, video and other methods of communication. And that can be done regardless of whether a business is working via the traditional on-site architecture, a full cloud or a hybrid set-up."
The collaboration arena
There are two on-going battles in the collaboration arena, driven by the buzzword 'co-creation':
Greater integration

It's taking place in boardrooms and meeting rooms amid concerns on how to better integrate the physical workstations (meeting rooms, including whiteboards, flip charts, etc.) and digital solutions such as web and/or video conferencing. Both Microsoft (with Hub and MRS) and Cisco (with Cisco Spark Board) have come up with innovative solutions for this.

Collaboration applications

The fight here is between e-mail and contextual messaging or collaboration applications.
Tools like Slack, Jive, Spark, Teams and Circuit are mushrooming. In parallel CRM-ERP packets offer embedded communication tools (e.g. Salesforce Chatter). Any initiative that relieves the burden on our inbox is to be applauded, as long as the alternative doesn't signal the uncontrolled growth of various other tools.
3 tips to better manage your digital communications
Are you prepared for the digital transformation? Keep in mind these top tips:
Type of communication solution

Analyse which employees need which communication tool in order to do their job.

Roll-out and servicing model

Work out which competencies, know-how, platforms and data have to stay in-house.

Migration scenario

Make a migration scenario that lists the deadlines and the steps to be taken.
Do you want more information or advice about digital transformation in your company?
Contact your account manager or go to www.proximus.be/futureofvoice
Read other articles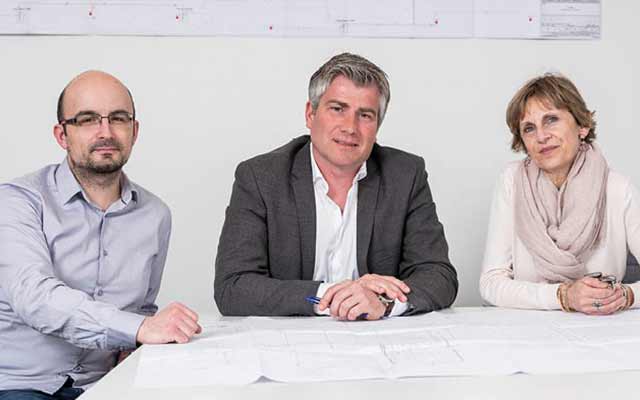 Why did Bureau Pierre Berger choose for cloud telephony?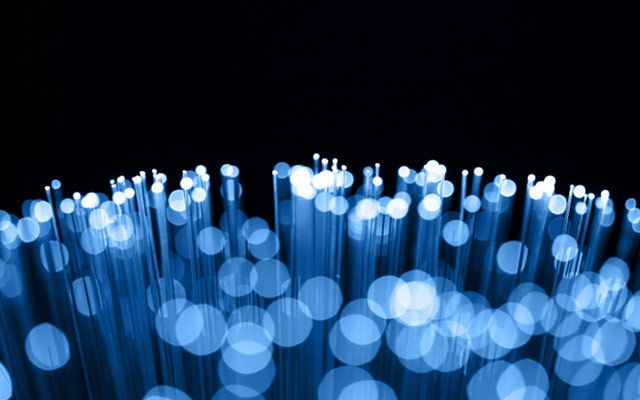 Why an optical fiber network is an absolute necessity
---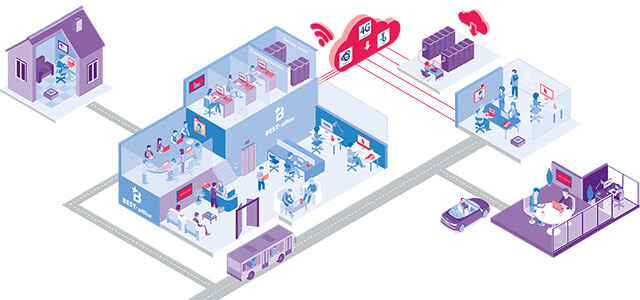 Is your work place truly digital?
Proximus can help you in your digital transformation. With our advice, you can transform your telephone infrastructure and change the way you work and collaborate.
One
One magazine is the Proximus B2B magazine for CIOs and IT professionals in large and medium-sized organisations.