Chatbot responds instantly to ALD Automotive clients
Published on 24/03/2021 in Customer Stories 
Got a question about your lease car? Just send it to ALD Automotive via WhatsApp. Thanks to a chatbot, you will get an instant answer, day or night. This enables the personnel at the contact center to focus on the difficult questions.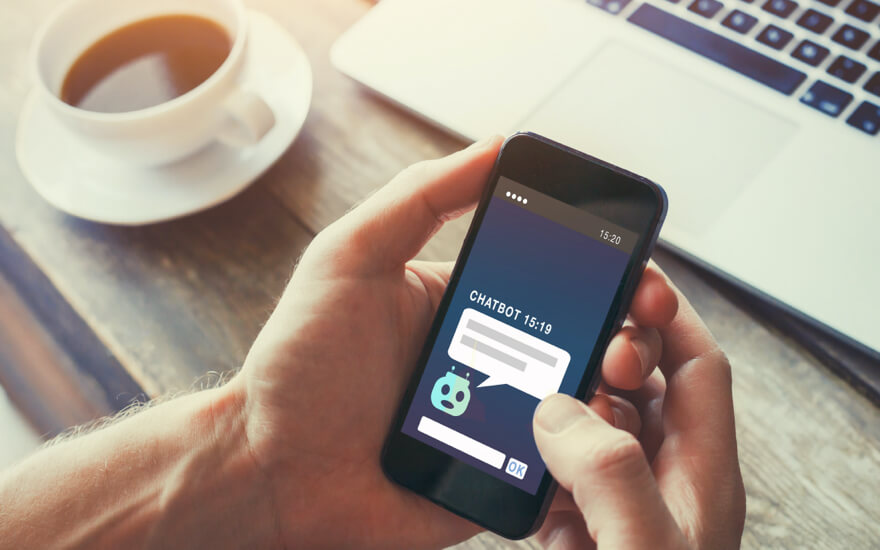 ALD Automotive is an international fleet operator and operational leasing company. "We offer customized mobility solutions and advice to businesses", says Katie De Meerleer, Head of Client Care at ALD Automotive, "via the leasing of cars, delivery vans, bicycles, etc." Although in the past ALD Automotive focused on the professional market, the company is noticing an increasing interest in leasing among private clients. "That has a definite impact on the way we communicate with our clients."
New expectations
The 'traditional' clients that ALD Automotive is in contact with are company fleet managers. "They call us during office hours and we send them info by letter or e-mail", said Katie De Meerleer. "The private client would rather get in touch with us after office hours – and preferably any time of the day or night. The problem is we don't have people in our contact center outside office hours."
The profile of our clients is changing and so are their expectations. Both the private and the professional client want speedier answers to their questions. That got ALD Automotive thinking. "So we came up with the idea of adding extra channels – alongside phone and e-mail – such as Facebook Messenger and WhatsApp. We link up a chatbot to them so we can respond to our clients night and day."
Our clients love WhatsApp. They ping us a message and get an instant reply thanks to our chatbot.
Katie De Meerleer, Head of Client Care at ALD Automotive
Streamlined communication
The project enables ALD Automotive to kill two birds with one stone. "A communication tool like WhatsApp works with short messages, which is ideal for trying out a chatbot."
For the practical application ALD Automotive used the Proximus platform #Interact. "Proximus is our partner for all telecommunication, so they were an obvious choice for this project", said Katie De Meerleer. "#Interact bundles the influx of digital messages and sends them to the chatbot. The chatbot then formulates an answer and feeds it back via #Interact. If the chatbot can't answer the question, a staff member from the contact center takes over the chat."
The chatbot helps the client solve the problem step by step. Katie De Meerleer gave an example. "So, for instance, the client sends a WhatsApp message saying that a stone has caused a crack in his windscreen. The chatbot will first ask whether the client is insured for this type of incident. It will display a photo to show where the client can find this information in their insurance documents. Then the chatbot will explain step by step what the client has to do next." That ensures a streamlined, digital communication process.
Head of Digital Transformation at Proximus gives you 3 tips for the successful roll-out of a chatbot
Digital assistant
The reactions have been very positive so far. "We inform them that they are communicating with a chatbot", said Katie De Meerleer. "During the test phase we felt that was important. The clients clearly love using WhatsApp. We've noticed they like being able to send a quick message and get a quick reply." The personnel in the contact center are also enthusiastic. "The chatbot takes care of the most common questions and so acts as a digital assistant. It means the staff can spend their time on more difficult questions – and make a real difference to the client."
Digital service
The use of #Interact points to the increasing digitalization of the relationship with the client. At the same time, a more radical digital transformation is taking place in the leasing branch. "There are new models whereby you purchase mobility – such as the use of a car – via a subscription formula", said Katie De Meerleer. "The entire service is digital, as is already the case at, for example, Polestar: from quote and credit checks to digital signature. ALD Automotive is completely ready for this evolution."
Katie De Meerleer has worked for VRT and Brussels Airport, among others. In 2014 she started at ALD Automotive where she moved up the ranks to become Head of Client Care.
With #interact we help to integrate your chatbot in your network
One
One magazine is the Proximus B2B magazine for CIOs and IT professionals in large and medium-sized organisations.
Other articles of One