Proximus and Signpost help schools go digital
Published on 22/04/2021 in Solutions & services 
Laptops and desktops, educational software and connectivity are driving digitization in our schools. So, Proximus has signed a partnership deal with Signpost, the market leader for ICT in education, to give all students the best possible opportunities.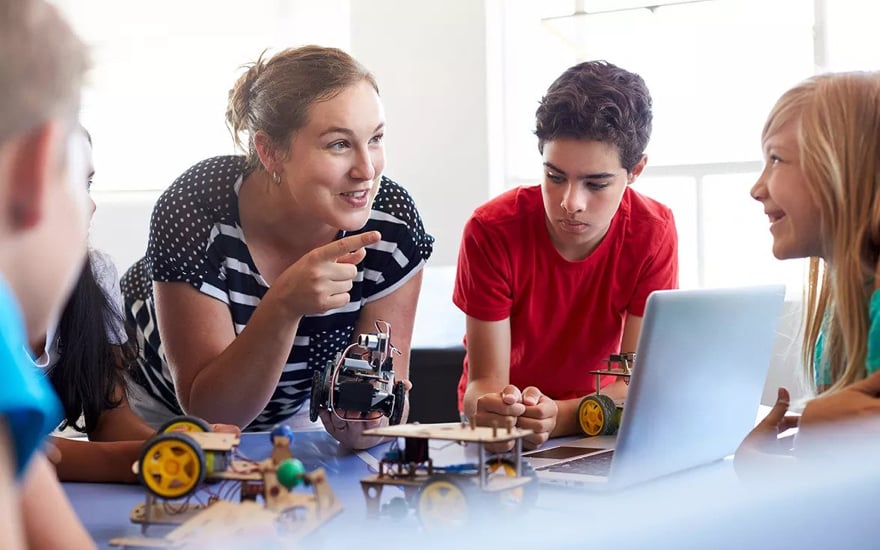 Academic Connect is the name of the partnership deal sealed between Proximus and Signpost to accelerate the digitization of our schools. It is based on two main pillars: fast connectivity and the right tools, i.e. laptops, software and educational content.
Proximus will be responsible for connectivity. By 2023 almost every Belgian secondary school will be able to connect up to the fiber network. The most of the connection costs will be covered by Proximus. Ten million euros has been put aside for this.
Signpost, in turn, will ensure that the networks, firewalls and routers in all schools are safe and operational, and will lend technical support. The company will also provide all teachers and students with a laptop installed with the right software.
How digital is education in Belgium? E-learning specialists Tommy Opgenhaffen and Julien François outline their vision.
One
One magazine is the Proximus B2B magazine for CIOs and IT professionals in large and medium-sized organisations.
Other articles of One