Marie Van den Broeck, student entrepreneur of the year 2017
Published on 03/04/2018 in Start Like A Pro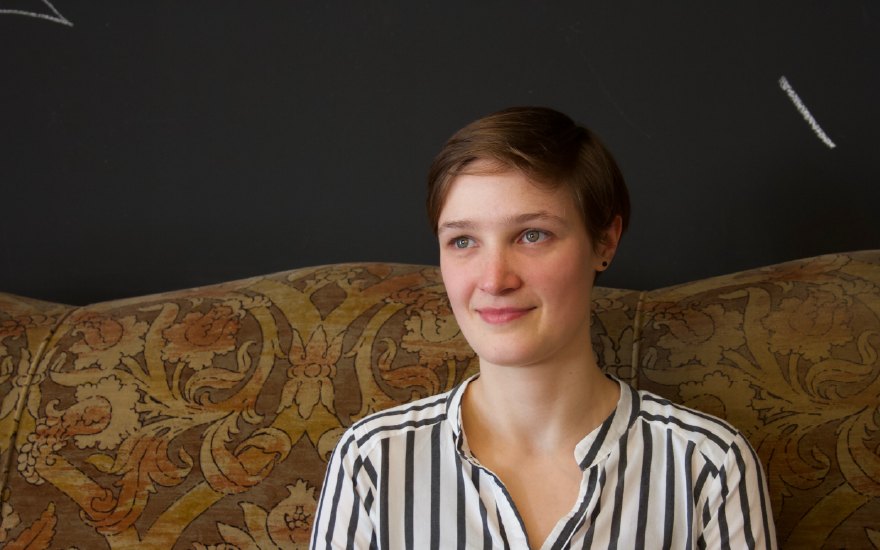 "You're a student and you have a good idea for a business. Why should you wait to start it up?", believes Marie Van den Broeck, student entrepreneur of the year 2017. "You don't yet have any major responsibilities and as a student entrepreneur, you hardly pay any charges."
Desire to go into business
Marie was in her Master's year studying Industrial Engineering Design at UGent when an experienced entrepreneur prompted her to start something up herself. "That was the first time I thought: you know, doing business while you're studying is an option, too!" Her first small company was a one-woman graphic design business. "Meanwhile I was working on a project about medical products for the Small Business Projects part of the course. I received so much positive feedback and I'd already done so much research for the design company that I decided to develop this school project further. And the company My Add On was born."
Want to see this in Dutch, please click here:
Just start!
The first step is to officially request student entrepreneur status. "You do that at the business counter," Marie says. "With this status, you pay very little in social security contributions." It's important to tell your college, as well. "By consulting with my lecturers, I was given an adjusted exam timetable. And for certain parts of the course I was able to develop assignments related to My Add On. That way, I not only did my school assignments, but useful work for my business at the same time."
Dare to ask
"For me, the hardest thing was looking for answers to all my questions. When you've just started up, you have literally hundreds of them. I had help from the business counter, UNIZO (Union of Self-employed Entrepreneurs) and Durf ondernemen, the expertise center for student entrepreneurs at UGent." Marie did not always find it easy to achieve a balance. "You work for school, for the business, you have your social life, etc. As I had to finish a Master's dissertation as well, the combination wasn't easy. And I didn't want to give anything up (laughs). With careful planning, I managed to get my diploma and keep My Add On up and running."
Test your project
"Take part in competitions and entrepreneurs' events." Marie says that is a golden tip for fledgling entrepreneurs. "You learn to plan, to present your project and to look at it critically. And the professional and experienced entrepreneurs show you the weak points. Don't take it to heart. Learn from it."
Best time to start
According to Marie, there is no better time to start up a business than when you are a student: "You still live at home or in student digs. You have support from your parents, including financial help. And you don't yet have your own house, no children, no major responsibilities, etc. What do you have to lose!?"
Questions about our offers?
An advisor is at your service