Presentations with your mobile phone: four ways to connect with a TV or projector
Published on 23/03/2018 in Be inspired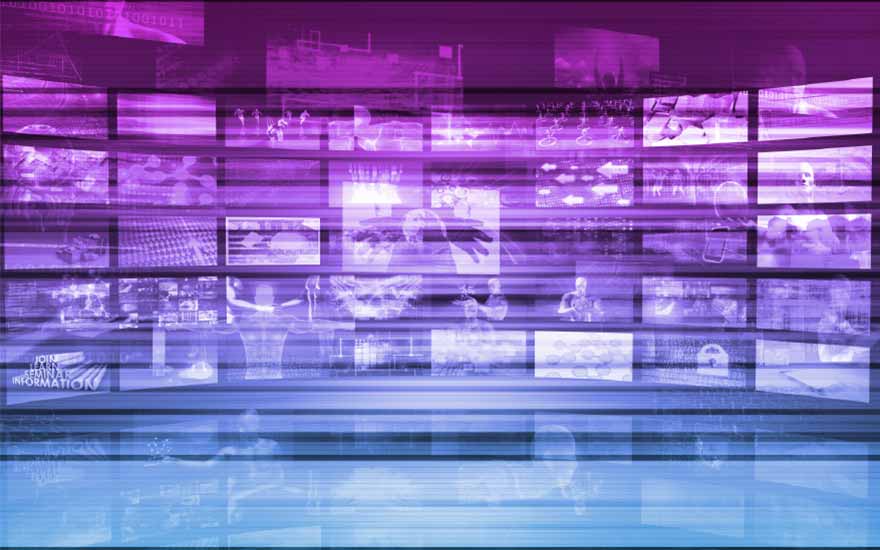 You no longer have to lug around a laptop to give a presentation to a customer or show a product video. You can use your smartphone for it just as well. The challenge lies in connecting it with the projector or display. This is how you do it.
With software like PowerPoint, Google Slides and Keynote, it's unnecessary to go around with a laptop to give presentations. You can quickly show a company video with YouTube or Vimeo. The only obstacle you still have is sending the image from your telephone to the TV screen or projector.
iOS
Dongle or HDMI adapter
The simplest solution for Apple devices. You put one end of the dongle into the Lightning port of your iPad or iPhone. On the other end of the dongle you plug in a regular HDMI cable. That cable goes in turn to the TV or projector. An official Apple dongle will set you back €59. There are also cheaper versions from small Asian manufacturers, but they are hard to find in our shops.
Apple TV
This little device is the size of a large hockey puck. You connect it to the TV via an HDMI cable. Thereafter your telephone can wirelessly 'mirror' to the Apple TV: as of then, everything that comes on your telephone also comes on the big screen. This is called 'Airplay' according to the official Apple protocol. The Apple TV and your iPhone do have to be connected to the same Wi-Fi network. The only drawback: at €159, Apple TV is not exactly cheap.
Android
Connecting with the cable
With regard to a cable connection, the situation with Android is somewhat more complicated than with Apple. Telephones and tablets with an HDMI output are very thin on the ground, but there are two other standards with which you can turn images on your telephone into images on an external display: MHL and SlimPort. With this, you connect the USB connector of your telephone to a dongle that is then hooked up to the TV via HDMI. That does require that both your telephone and the display are compatible with the MHL or SlimPort technology. So you must figure that out first.
Chromecast

The simplest solution by far is to plug Chromecast from Google into the display and connect your telephone with it. You hang this small device on the TV, just like Apple TV, so that it makes a wireless connection with your Android smartphone. Here too, you have to ensure that the Chromecast and your telephone are on the same Wi-Fi network. At €39, the Chromecast is a lot cheaper than Apple TV.

The Chromecast also works with an iPhone, by the way. Only this is somewhat more cumbersome because you must install the Google Home app for it. And then not all presentation apps support Chromecast. For example, it doesn't work with Keynote from Apple; with Google Slides or YouTube it does.
Questions about our offers?
An advisor is at your service