Stay connected everywhere, from your business to your customers
Published on 03/09/2019 in Service 
When you're on the move you always want to be reachable and use mobile Internet. Without interruptions of course. That's why we've boosted our network.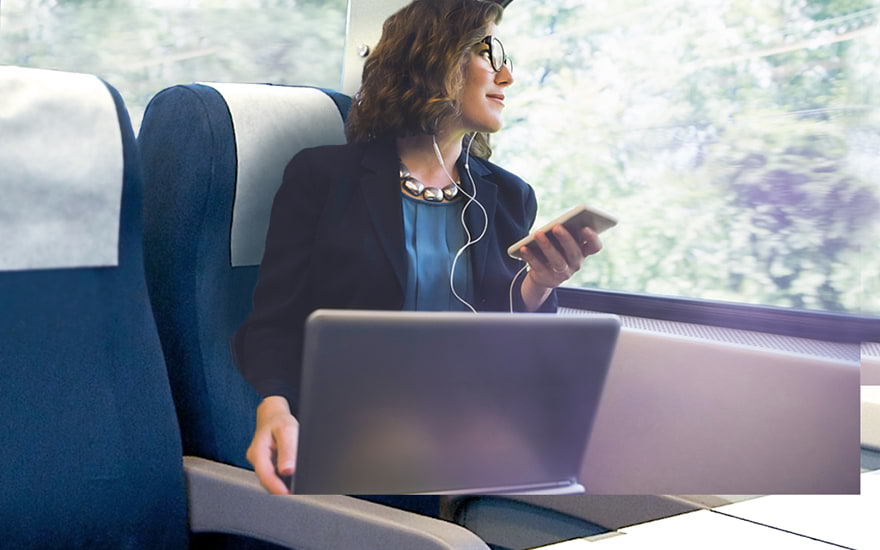 Get the best out of your smartphone
Completed calls


Download time for a 10MB file


Successful video streaming without interruption


Upload time for a 5MB file.


Want to surf the Net at super-fast speed, share an offer or download files? Sure, we've got you covered1.
Curious? View the coverage in your region for calls and SMSes, mobile Internet and much more!
My network coverage
Expect more from us
VoLTE
Enjoy crystal clear sound quality and easily make calls and browse the Net at the same time. Check whether your phone is compatible.
4.5G
Surf, download and share at super-fast speeds, even when on the move. Meanwhile, we're already working on its successor, namely 5G.
Connected cars
Turn your car into a real hotspot, to work on the move or stream as much music as you like.
Fiber to your business
Get ready for all those new online devices in your business or in your home. Without any disruptions at all.
Footnotes
The independent company Commsquare tests the Proximus network regularly. Between 05/06/2020 and 26/06/2020 its vehicle with various receivers traveled 10.700 km along Belgian roads to measure the network quality everywhere. More info.
Coverage not only behind the window of your home or office, but also at the spot within the building where you really use your mobile device every day.
Katleen
Being efficient, that's my 'thing'. Expect concrete tips, apps and services that will make it easy for you!
Other articles of Katleen
Questions about our offers?
An advisor is at your service