The best part of our job? Drinking wine!
Published on 26/09/2018 in Your stories 
They love welcoming and receiving clients. And pampering them too. With delicious small dishes and natural wines. We met Dorothée Capelluto and Xavier Vandenbroeck, the creators and patrons of the Minnie & Frenchie wine bar.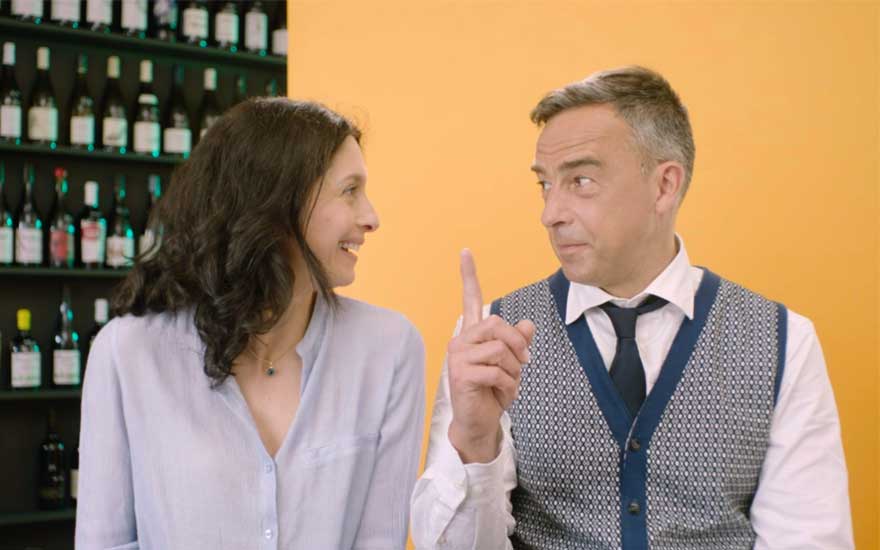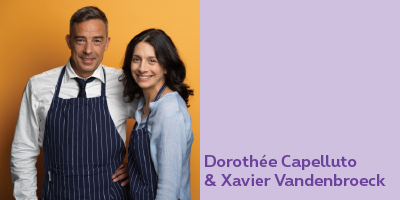 Name : Dorothée Capelluto and Xavier Vandenbroeck
Function : Entrepreneurs
Company : Wine bar in Lasne
Their expertise : pamper guests with good food and delicious natural wines in a stylish setting
Website : minniefrenchie.be
A passion for wine
Xavier and Dorothée know exactly what they want. And neither is the type to put water in their wine. "We want to welcome our visitors in an elegant place, cook for them and ensure they taste the best natural wines. It's our passion. We want to do things for our family and ourselves."
"The best part of our job? Drinking wine. And natural wine at that!"
Where does the name Minnie & Frenchie come from?
Xavier and Dorothée opened the doors of their Minnie & Frenchie wine bar in early 2018. The name of their establishment is one that clearly sets them apart, and nice part is there's a good story behind it as well. "Minnie and Frenchie are Minnie and Frenchie Marx. They were the parents of the Marx Brothers, both of whom were incredible people. They were a poor couple living in Brooklyn. And yet Frenchie loved having people over to the house. It seems he was also a very good cook. Every evening, people queued in front of their doors in the hope of being able to taste some of their delicious food. Of course, we hope to be able to do the same for our customers!"
No boss!
For Xavier and Dorothée, being entrepreneurs means not having a boss. They've both put their heart and soul into the new adventure so they can share the love of their favourite products. The rest is self-evident: good wine doesn't need a special introduction!
Questions about our offers?
An advisor is at your service