Build your own website? Or have a website built?
Published on 20/08/2018 in Inspiration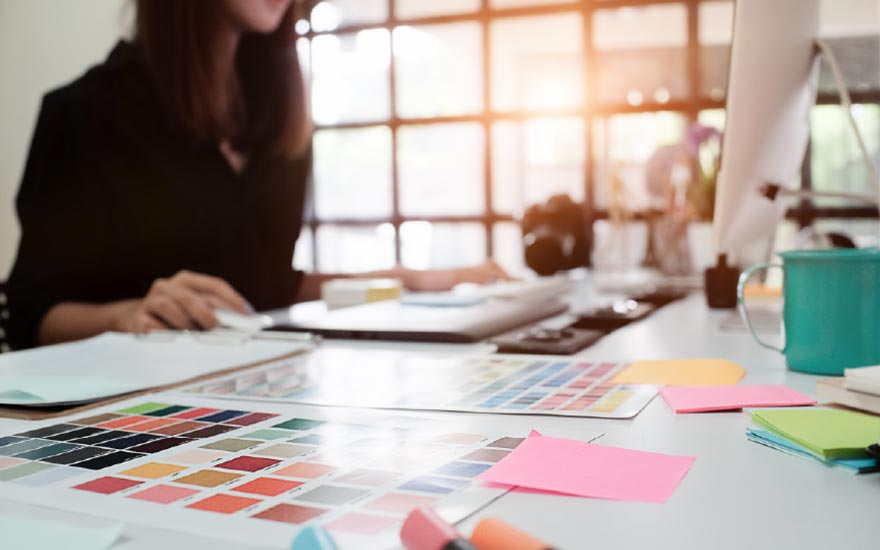 As a modern business owner, you know it is important to have a strong online presence. But how can you tell if your website is any good? Additionally, what would be the smartest bet: building your own website or hiring the services of an expert? Read all about the pros and cons of both approaches below.
A good website has it all
A good company website needs to be a combination of a number of things. After all, you want a website that …
Is easy to use and navigate;
Smoothly conveys the right information;
Has interesting content for all of your visitors;
Sells your products or services;
Works on all devices and programmes.
To get all these various aspects right is not that straightforward, especially if you don't have the technical know-how. Moreover, an optimal website is a lot of work. As an independent business owner, you really do have enough other things to worry about as it is.
Is it more expensive to have a website built?
Building your own website is not an easy task. You may be thinking about it, as you don't want to make a big investment. In the short-term at least, a self-made website will indeed cost you less than hiring a real web-developer. But, building a decent website with a 'do-it-yourself' package can be challenging.
To build your own website, you need to have a broad digital knowledge, this includes writing good copy to having specific technical know-how. A poorly built website is something that will cost you a lot of money. Just think about the number of potential customers that won't find your site. And what about visitors that leave your site halfway through and never discover your product. This is additional revenue you'll never see again.
Having a website built well and cheaply? It's possible!
Nobody likes losing out on potential customers because their website isn't working. So if you're thinking of starting out on your own by building something, and then getting an expert to come in and clean it up afterwards? Mmmm – that's tot the best of plans either.
Weigh up the positives and the negatives and you'll quickly get a clear understanding: the best thing to do is to immediately call in the services of an expert for your new website needs. In the short-term, the investment is manageable. And over time, this investment will yield a net profit. To put it simply: you'll earn the price of a good website back.
Have you ever heard of Bizz Online? From 15€ per month, you can get a well-designed website. Your own input is kept to a minimum: you provide the fundamentals like pictures and copy and let the web designers do the rest.
Questions about our offers?
An advisor is at your service