What makes a good web site? Some rules of thumb
Published on 11/12/2015 in Inspiration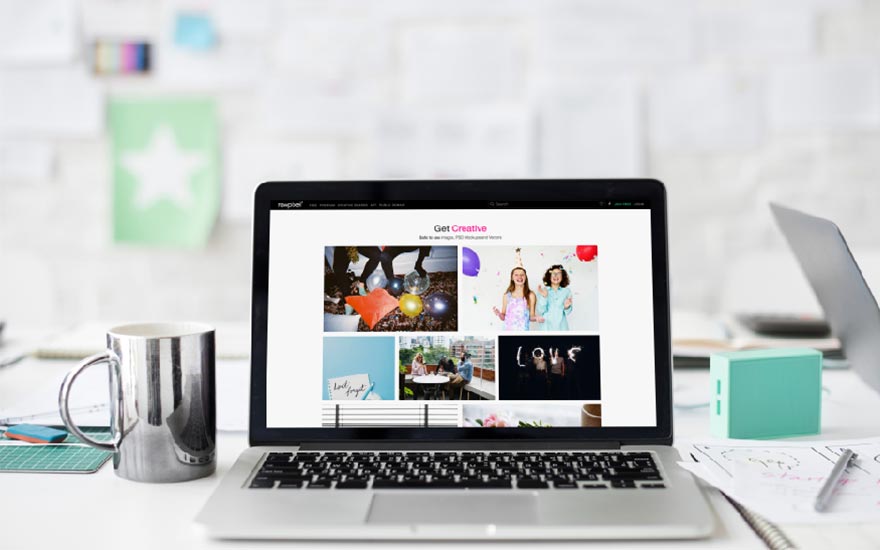 Web sites come in all sizes, shapes and types. But what makes a good web site? What should you look out for and what can you expect from it? And how do you make sure your site is as compatible as possible with all the different browsers out there?
Can't do without a web site
No self-respecting business can do without a web site nowadays. From the smallest enterprise to the biggest multinational, a web site is a definite must-have. And for a good reason. After all, your customers are spending more and more time on the internet. So it's only logical that your company is present on the internet as well. Web sites haven't just become fully-fledged communication channels, they are also your online business card, so to speak. The type of site you have, the images on it, the tone-of-voice and the graphical elements all speak volumes about the type of business you are.
Just like in fashion and shoes, web sites are subject to all kinds of hypes, says web designer Michiel Loncke. "Nowadays, one page designs are very popular. These allow you to scroll down for all types of information, instead of having to click through to other pages. Often, big screen-width images or even background video are used to liven up the page."
Clear and easy to use
Despite all the new and passing trends, there are a couple of rules of thumb that any good web designer should keep in mind. "Make it easy on your customers and don't force them to waste time searching for the information they need," says Loncke. "Time is of the essence: it's a bad sign when customers have to sit back and think about how they should use your site. Clarity and simplicity are two of the basic rules."
That also means your site has to be very upfront with getting the message across to customers. So don't let them waste time on pop ups, etc. Even the choice of language, often the subject of a pop up, can be automated nowadays. A good call-to-action ("Call us" or "Click here for a live chat") can do wonders. Any content more profound than that can be put elsewhere on the site.
Follow the conventions
"Although a lot of items are quite fixed when it comes to web design, this doesn't mean you should just blindly copy other sites," Loncke adds. "But conventions are usually there for a very good reason, so you don't need to re-invent the wheel. Just try to follow the customs of the web. It's rarely a good thing to come up with something that is amazingly original, unless you happen to be Apple or Google and get millions of visitors per day. Also try to keep focus on what you are trying to achieve with your site. Is it a sales channel? A marketing tool? Purely informational? That will influence the design choices too."
Don't forget smartphones and tablets
These days, more and more people use the internet via their smartphone or tablet, so that's another factor to take into account.
"That's what responsive design is all about," says Loncke. "Companies used to create separate sites for mobile devices. Responsive sites, however, only need to be designed once, because the design will automatically adjust itself to the screen resolution and size of the device being used."
Respect the standards
Any internet user has surely come across site features that didn't work because the browser was too old or just not compatible. To ensure maximum uniformity on the internet, the major software firms have agreed on certain standards that all browsers have to comply with. Only problem: not every browser keeps to the rules all the time, and the rules themselves are often made obsolete by technological evolution. That's why designers should always add a sort of back up to their pages, according to Loncke. "If your bells and whistles are not standard, then at least make sure that all users get to see something and are able to use your site. Go for the greatest common denominator, and then finetune with extras to enhance the user experience."
No exotic fonts
The same goes for fonts and type used on web sites. "In the old days, you could use about five standard fonts. The ones every PC-owner had on his computer. The big breakthrough came with the use of webfonts. That's a feature that allows you to send fonts to browsers, so anyone can see any font. And that, of course, offers a lot of possibilities." But the same rule applies here: make sure everyone can join the party. "If your browser can't handle an exotic font, like Proxima Nova, then make sure to also provide a font that any user can read, such as a very basic Arial. That way, you don't exclude anyone," Loncke concludes.
Don't feel comfortable creating your own web site?
We can do it for you! Check our Bizz Online here.
Michiel Lonck lives in Brecht and has been involved in web technology for the past 15 years. After a degree in IT, he quickly gravitated towards web development. First with Antwerp agency Via Future, and later as freelancer on projects for, a.o., KBC, Carrefour, Proximus and Kluwer. Short while ago he founded Scudetto, a company that want to use online games and applications to improve the way fans experience sports events.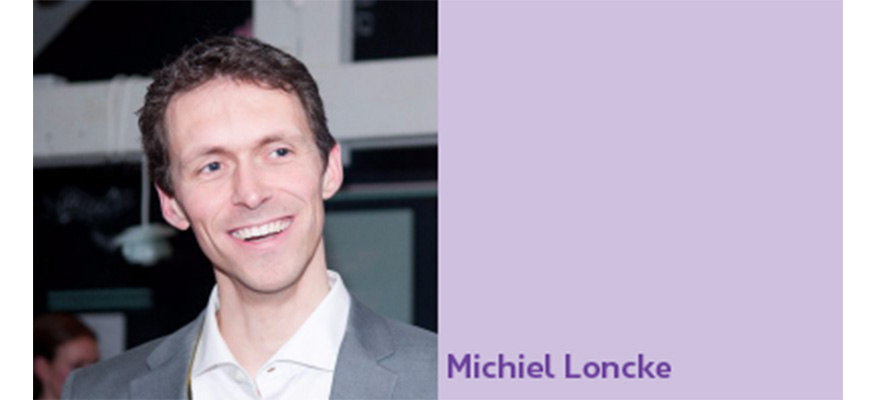 Questions about our offers?
An advisor is at your service