LAN/WLAN Network
Ready for digital transformation
Cloud integration
Smart collaboration tools
Campus Network
With your smart network in the cloud, you remain in control of the ever-increasing number of users and applications.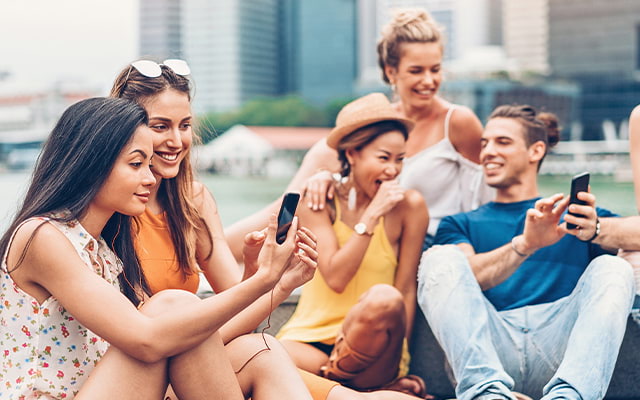 Automatic reporting and alerts via a dashboard in the cloud
Assign priority to certain applications
Partially or fully managed by us, so no more stress about updates
Separate Wi-Fi access for internal users and visitors
Fixed price per month

Easy network access
Not only do your employees need easy network access, but your customers, too, expect Internet access in your shop.
Additional promotional channel: your customers log in via a personalized web page or Facebook.
Did you know that:
43% Use smartphone during shopping
41% Use smartphone for info about products
20% More expenses when the customer receives purchase suggestions via smartphone
Free Wi-Fi
Your guests expect free Wi-Fi
You control the network thanks to the clearly structured dashboard
Did you know that:
91% don't book if free Wi-Fi is unavailable
Every guest has 2 to 3 mobile devices on average
3x more mobile and network traffic in 2020
LAN/WLAN - Assist & Care
Tailor-made infrastructure
Is your corporate network lacking performance?
A good solid network is the basis for the digital workplace so that users always and everywhere, in a secure way, have access to the necessary business applications. We give advice and deliver, install and maintain your infrastructure
Want to know more about the Campus network?
Download the brochure and/or whitepaper
Panos, part of La Lorraine Bakery chooses for a future-proof IT-infrastructure as part of the company's digital transformation.
Bernard Martin, a KIA franchise holder, uses Smart Network. This end-to-end solution offers an all-in-one package, from connectivity to hardware for Wi-Fi access.
The Wi-Fi company network is separated from the visitor network.