Intelligent Wi-Fi
Anywhere in your business
More efficient Wi-Fi
This intelligent Wi-Fi that handles everything for you:
High-performance connection
It always chooses the best frequency depending on where you are, at any time.
No interruptions
Surf on several devices at the same time without any delay or interruption.
Stable connection
It adapts to ensure a stable connection when you move from one space to another within your business.
24/7 monitored connection
It proactively addresses any minor concerns. It also provides information to our technical services if you need to contact us.
Haven't activated Smart Wi-Fi yet? You can do it now and for free on your smartphone, in the MyProximus app. If you have questions about the activation, check our Smart Wi-Fi FAQs.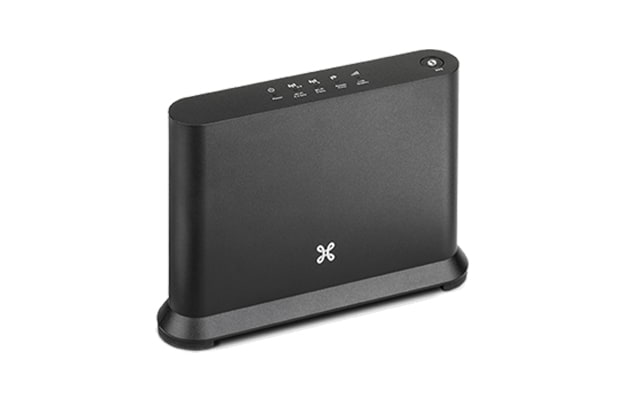 Expand your Wi-Fi reach even more
Wi-Fi in all nooks and crannies of your business? Consider it done with the Wi-Fi Booster!
This all-in-one solution will:
Improve & extend the Wi-Fi coverage
Connect a TV decoder via Wi-Fi
Questions about our offers?
An advisor is at your service