Software rules the world
Published on 13/03/2018 in News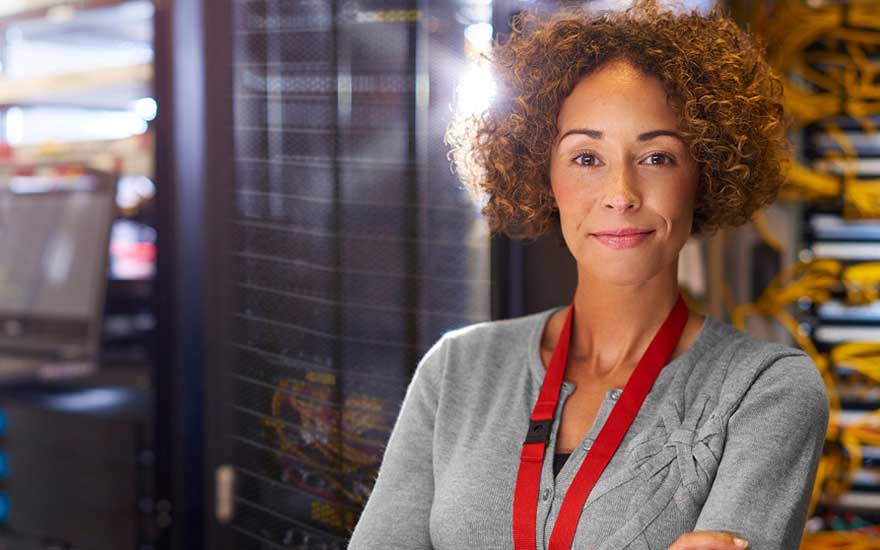 Software Defined Data Center: what is it really about and how can it help your ICT department?
What is a Software Defined Data Center?
A Software Defined Data Center, or SDDC, is the next step in the automation of traditional data-center infrastructure. To put it simply, it is the virtualization of all the components of the infrastructure: the compute, storage and network layers.
Most people are by now familiar with the virtualization of the compute layer, whether by MWare, Hyper-V or another hypervisor software. Thanks to these technologies, server hardware can be adapted more flexibly, we can carry out the required consolidation and rationalization, and the management is simplified.
Within the concept of the Software Defined Data Center, this virtualization is extended to the storage and network layers. This is done to also introduce the benefits of consolidation, simplification and central management in these areas.
Software rules the world
An important aspect of extending this virtualization exercise is the interoperability of the different virtualization solutions. After all, the aim is to simplify, not to add more complexity.
Once the different components have been virtualized and work together smoothly, we can introduce what may well be the most important benefit that a Software Defined Data Center offers: automation and orchestration of workloads.
The entire infrastructure is controlled by predefined policies. Result: deployment times are reduced to minutes rather than days. End users can start relevant workloads themselves using a portal, without ICT losing overall control.
In practice
For example, a marketing department wants to launch an extra website for a special campaign. In a traditional environment, it would have to submit a request to ICT. ICT would then carry out various operations on the different devices to create a virtual server with the necessary storage capacity and the correct network settings. In a SDDC, the marketeer can start the workflow himself via the ICT portal. A few minutes later, he can start working on the content of the new website.
Advantages
The ICT department no longer has to carry out repetitive tasks and can focus on strategic projects.
The improved user experience strongly reduces the need for "shadow IT services".
ICT maintains a full overview of everything that's going on.
Important tips for ensuring the success of your SDDC project:
Provide a good analysis of the virtualization software packages that will be used.
Map out the existing topology of the infrastructure, as well as the underlying dependencies.
Draw up rules and restrictions for the different end users.
Do the benefits outweigh the complexity?
The simple answer is yes! Of course, a lot of planning and work is required before the components of the Software Defined Data Center can be implemented. But once implemented, the return is immediate: time saving is immediately felt, in both large and small companies.
More info?
Want to know more about the Software Defined Data Center and how to get started?
Send an e-mail to ictchannels@proximus.com.