5G helps reduce the use of pesticides
Published on 03/11/2021 in Customer Stories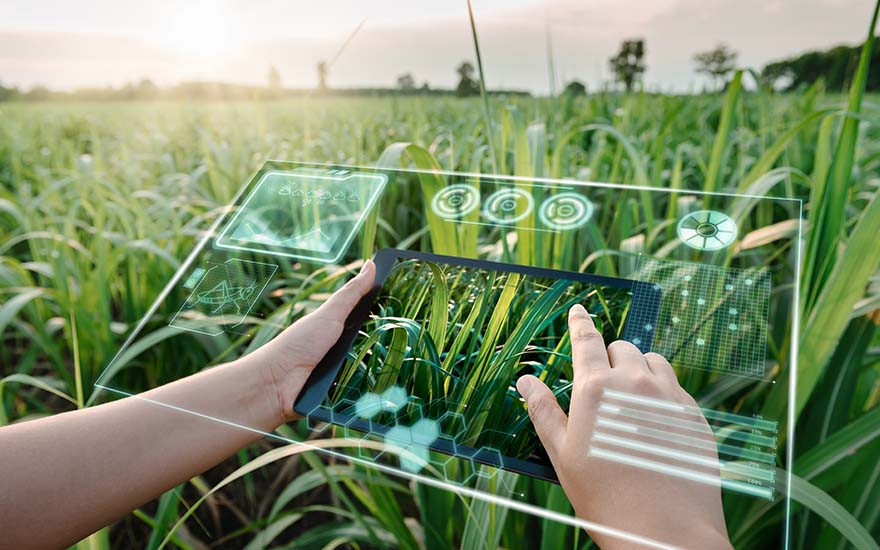 Europe wants to halve the use of chemicals by 2050. A test case has shown that, thanks to the use of drones, AI and 5G, a farmer can reduce pesticide use by 80%. That's good for the farmer and for society.
This summer the Flanders Institute for Agriculture, Fisheries and Food Research (ILVO), AI specialist Robovision, drone specialist Exobotic and Proximus carried out a test case that conducted weed recognition in cornfields with a view to reducing pesticide use.
In the test case a drone collects images of a cornfield. The images and their different locations are sent via 5G to computers. There the data is analyzed using AI. On the basis of this analysis the machine can spray only where required, and the use of pesticides and sprays is reduced by 80%.
On the basis of data acquired from the drone, we create a job card for the spraying machine whereby it only needs to spray in those places where there are weeds.
Rob Gielen, Sales Manager Agri & Food at Robovision
Ruben Van De Vijver at ILVO: "A test case like this is essential if we are to fulfil our goal by 2050. At the moment a farmer always treats the entire cornfield, even those areas where there are no weeds. The aim is to spray only those areas that actually need it."
5G essential in robotics
"Thanks to the fast and secure communication that 5G offers, we can send back the drone in real time to those parts of the cornfield where we want to do more data processing", says Rob Gielen at Robovision.
Constantijn Vermeer at Exobotic adds: "5G is very important for navigation and AI in autonomous robots. It enables us to send a lot of data to the cloud which can be immediately analyzed and which those robots can then respond to again. Without 5G it takes days to gather the same information, and a farmer doesn't have the luxury of waiting that long."
Via the 5G innovation platform Proximus wants to conduct test cases in co-creation with clients and partners.
One
One magazine is the Proximus B2B magazine for CIOs and IT professionals in large and medium-sized organisations.
Other articles of One