NSI finds scalability with Proximus
Published on 09/03/2015 in Customer Stories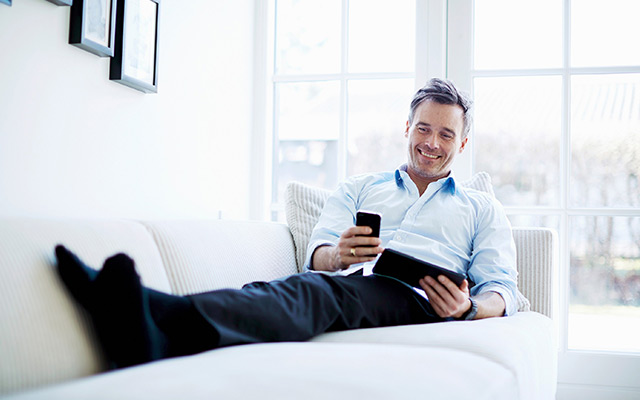 More and more NSI customers are choosing Software-as-a-Service (SaaS). In order to keep the underlying infrastructure efficient, easily accessible and secure, NSI depends on housing and hosting services from Proximus.
NSI is an IT service provider focusing on two areas. On the one hand, the company focuses on complete management of its customers' IT parks. On the other hand, NSI develops customized software. Through an SaaS model, NSI sells various applications to its customers: CRM, document sharing, workflow, planning etc. According to Business Development Director Philippe Briat, it's about products that have arisen from all the customized solutions developed for customers: "We still provide these customized solutions. The SaaS model offers the customer the opportunity to outsource part of their IT environment. At the same time, the customer can define the level of service they need in an SLA." The NSI customers don't pay for use of the applications, but for the necessary housing and hosting, the bandwidth and the maintenance.
From small to large projects
As more customers began to use the SaaS, the company's need for a partner to provide a flexible combination of housing and hosting grew. Philippe Briat: "Most customers start small, with an application for customer contacts, for example. They also often want e-mail and an electronic agenda, followed by other applications. The technical requirements are also increasing: there is more and more demand for SaaS with high availability on the basis of complete redundancy."
Scalable infrastructure
Until recently, NSI was working with a housing partner that could not keep up with the quick evolution. So the company switched to Proximus. Philippe Briat: "We need an environment that is easily scalable, not just in terms of storage but also computing power and performance. The advantage of SaaS is precisely the fact that the customer can easily adjust everything to their actual requirements. We need to ensure that the underlying infrastructure evolves quickly and easily with these changing requirements." Proximus is responsible for the management, maintenance, security and monitoring of the physical infrastructure here. In concrete terms, every NSI customer is assigned a virtual server in the server park housed by Proximus. NSI uses the VMware virtualization software for this. Although these servers are located at the Proximus data centers, NSI continues to carry out the management of these directly through the VMware console.
Growing with customers
"We draw up a growth plan for every customer," Philippe Briat explains. "This way, we have good insight into their objectives and vision for the future so we can provide the appropriate support for this." With VMware, new virtual servers can be created quickly and projects in progress can also be migrated to larger servers. Philippe Briat: "We can grow with our customers, without needing to invest in infrastructure in advance. There are no physical restrictions in this model. This is also the great advantage of cooperation with Proximus. Our customers rely on their SaaS application and we rely on Proximus."
Business Benefits
Scalable solution
No investment in infrastructure
One
One magazine is the Proximus B2B magazine for CIOs and IT professionals in large and medium-sized organisations.