Be-Mobile takes the lead at Mobilidata for safer Flemish traffic
Published on 03/12/2021 in Customer Stories 
The Flemish Government has given the green light for 'Mobilidata', a mobility project that aims to make Flemish traffic safer, smoother and more sustainable through smart data management and technology. Partner Be-Mobile will lead the consortium.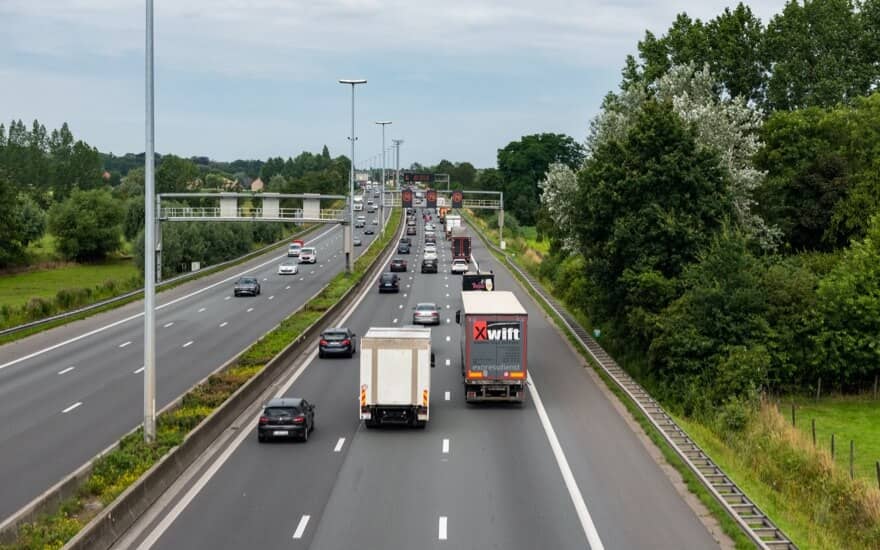 The mobility project 'Mobilidata' will realize 31 innovative, technological traffic applications. It communicates with the signal emitted by onboard computers or smartphones from cars using a network of sustainable, smart and reliable data. This will allow, for example, traffic lights to respond better to certain mobility needs, such as priority vehicles that automatically receive a green light when approaching an intersection.
Be-Mobile Sets up Ecosystem
The contract was awarded to Be-Mobile, the Proximus partner with extensive practical experience in research, development and building a sustainable ecosystem following a selection procedure. Thanks to that mobility ecosystem, in addition to the contract holder, startups, scale-ups, companies and other stakeholders will also be able to use the data to realize smart mobility solutions together.
With Mobilidata, we're bridging the gap between hardware on the street and the road user to drive behavioral changes in drivers, businesses and governments.
Jan Cools, CEO Be-Mobile
Promising Future According to Imec
"In recent years, together with the government, social actors and companies, we at imec have been looking for technologies that can make our mobility greener, safer and smoother. With the selection of Be-Mobile, 'Mobilidata' can now really take off. These are exciting times," says Jan Adriaenssens, director of imec City of Things. Imec coordinates and supports the program.
The Mobilidata program was launched with the following partners: Agentschap Wegen en Verkeer (Flemish roads and traffic agency), imec, Departement Mobiliteit en Openbare werken (Flemish department of mobility and public works), Departement Economie, Wetenschap en Innovatie (Flemish department of economy, science and innovation), Vlaams Agentschap Innoveren en Ondernemen (Flemish innovation and enterprise agency) and Connecting Europe Facility.
The consortium of Be-Mobile consists of the following partners: Be-Mobile, Flitsmeister, NDrive, Bosch, Monotch, Transport & Mobility Leuven, Tractebel, Movias and Sirus.
Be-Mobile has in Ghent, for some time, been working on supporting mobility management through data.
One
One magazine is the Proximus B2B magazine for CIOs and IT professionals in large and medium-sized organisations.
Other articles of One