Leuven and Hasselt overhaul datacenter environment
Published on 19/10/2015 in Customer Stories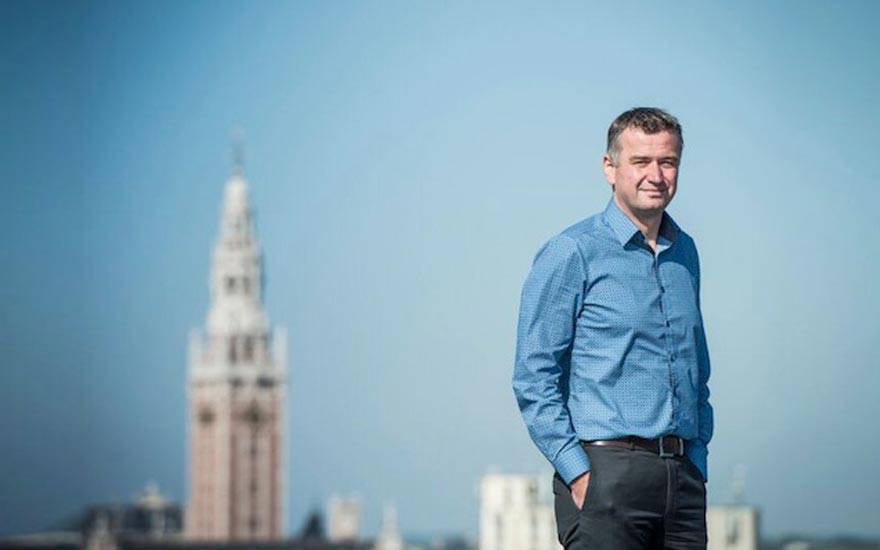 Leuven and Hasselt are bringing their new datacenters into use for smooth service provision to members of the public. A creative solution was needed, offering the right balance between functionality and value for money.
Leuven and Hasselt have combined their ICT activities in HeLics – an intermunicipal body responsible for ICT infrastructure, application management, helpdesk services, procurement and purchasing in the field of ICT. "We are combining services for Hasselt and Leuven as much as we can," says Sven Kluppels, director of HeLics in Leuven. "In practice, though, we have two teams, each of which looks after ICT services in its own town." Hasselt and Leuven have also joined forces via HeLics for the purchase of a new datacenter environment. "The environment was outdated," Kluppels explained. "There was insufficient capacity and performance, and no further room for expansion." HeLics began looking for a solution that would provide more breathing space and that would also be easy to integrate into the existing backup environment.
Storage and disaster recovery in one
After a thorough analysis of the proposals received, the choice fell on the solution from Proximus, based on HP (hardware) and EMC (storage). "The new environment will serve us for at least five years," said Kluppels. "Our storage needs will continue to grow in the years ahead, but the new solution is easily expandable, and also enables different storage types to be combined." What is more, the whole solution runs on new, more powerful machines. "The lack of internal memory was beginning to cause us problems, but that's a thing of the past now." The servers of the Leuven Public Center for Social Welfare (OCMW) have now also been virtualized on VMware, as were the city's servers earlier on. This now represents a combined total of around 250 virtual servers. More specifically, the OCMW datacenter serves as a disaster recovery solution, in case anything goes wrong with the city's datacenter.
Creative partner
"To achieve the best possible solution with the available budget, Proximus came up with a lot of creative proposals. The result was a viable and affordable solution, with maximum functionality," said Kluppels. Ultimately, Proximus was responsible not just for the virtualization process, all the hardware (servers, SAN, switches …) and the disaster recovery solution, but also for training and support, integration with the existing backup and the actual migration. "It's a big investment," Kluppels concluded. "The added value lies, among other things, in a better and faster service to the public. We now respond to new needs more quickly by deploying new applications. At the same time, we are making considerable savings. The management of the new environment requires less time, so that space is freed up for other tasks. Thanks to the virtualization, energy consumption has also dropped significantly."
Business benefits
Expandable in terms of capacity and performance
Improved service to the public through faster deployment of new applications
Cost savings: more efficient management, lower energy costs
Operational security thanks to a disaster recovery site within an active/passive set-up
About HeLics
HeLics is the contractual intermunicipal body for ICT for the cities of Leuven and Hasselt. It has about twenty employees.
Sven Kluppels has a degree in business administration. He worked for the service providers Berox and Unisys before joining HeLics in 2007. Since 2013, he has been director of HELICS for the city of Leuven.
One
One magazine is the Proximus B2B magazine for CIOs and IT professionals in large and medium-sized organisations.
Other articles of One