Call center Krëfel 100% operational from home
Published on 27/04/2020 in Customer Stories 
"Due to corona measures, we were forced to enable teleworking for our call agents", explains Sofie De Ridder, Customer Happiness Manager at Krëfel. "Our call center was not equipped for this. A week later teleworking was possible for everyone."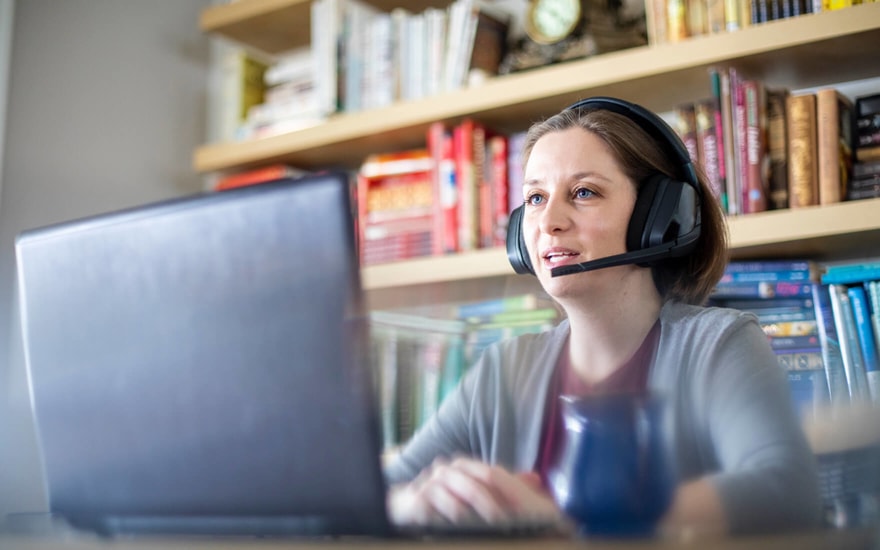 A team of 23 people work at our call center, grouped according to different skills. One employee might answer telephone calls, while another answers questions that come in by e-mail. As such, these tasks can easily be completed from home, but teleworking has not been integrated into our work culture.
A digital working environment that supports employees working from home, can make a real difference to your company and the economy.
Support digital collaboration
Routing via Voice Managed Services
"Everyone was issued with a laptop and mobile phone, with Proximus handling the mobile subscriptions. Furthermore, Proximus implemented a Voice Managed Services platform (VMS), thus enabling teleworking. Our previous telephone exchange was not equipped for this. The magnitude of this changeover notwithstanding, the switch went very smoothly. In barely a week, our newly fitted call center was up and running."
Log in via web portal
Employees use the web portal to log in, and when a call comes in at the central number, the system will check to see who is available. Then, the call is routed to the mobile phone of one of the employees who is online.
In barely a week, our call center made the switch to teleworking.
Sofie De Ridder, Customer Happiness Manager at Krëfel
Keep up the team spirit through video calls
"The feedback I have received from our people is positive, at any rate. We had been willing to implement homeworking for a while, but due to these extraordinary circumstances, this happened quicker than expected. The downside is that now teleworking happens full time, and will continue for quite some time. To keep up the team spirit, we organize a Zoom meeting twice a week. And what will happen later? At any rate, I hope that we can learn from this experience, and that teleworking will remain possible. Practically speaking, it can."
Krëfel is a store chain specializing in consumer electronics. There are 75 physical stores dotted throughout Belgium.
One
One magazine is the Proximus B2B magazine for CIOs and IT professionals in large and medium-sized organisations.
Other articles of One