Webinar: hybrid cloud for a future-proof IT environment
Published on 10/03/2022 in Webinars 
Hybrid cloud is the foundation of any future-proof IT environment. But building a hybrid cloud environment comes with many challenges, such as finding the right cloud strategy and the best cloud combination. This webinar elaborates on these challenges and their solutions. To provide you with the best possible support regarding private as well as public cloud capacities, Proximus recently started cooperating with HCL Technologies.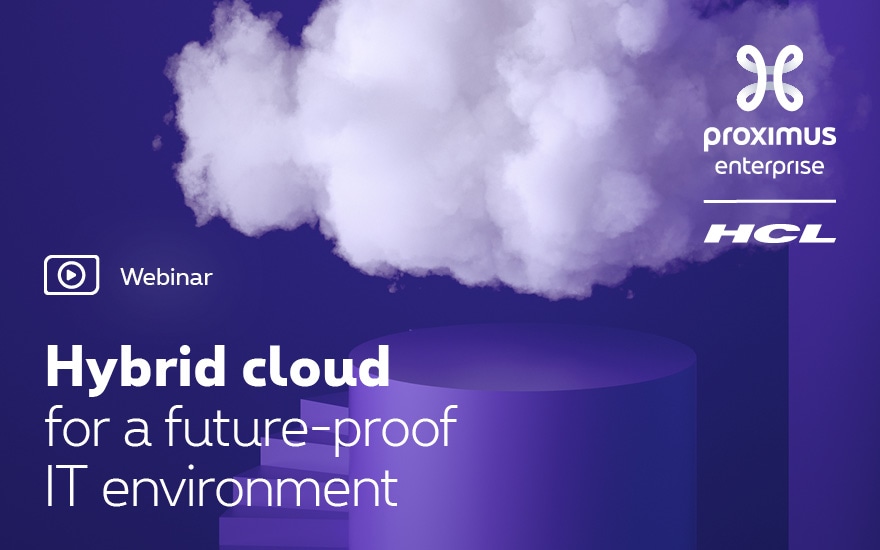 Topics
Hybrid cloud: what is it and what's in it for you?
How does the partnership Proximus - HCL Technologies contribute to your company?
Proximus' full hybrid cloud portfolio
What will the future bring?
The presentation will be held in English.