What is a hybrid telephone exchange?
Published on 03/06/2020 in Solutions & services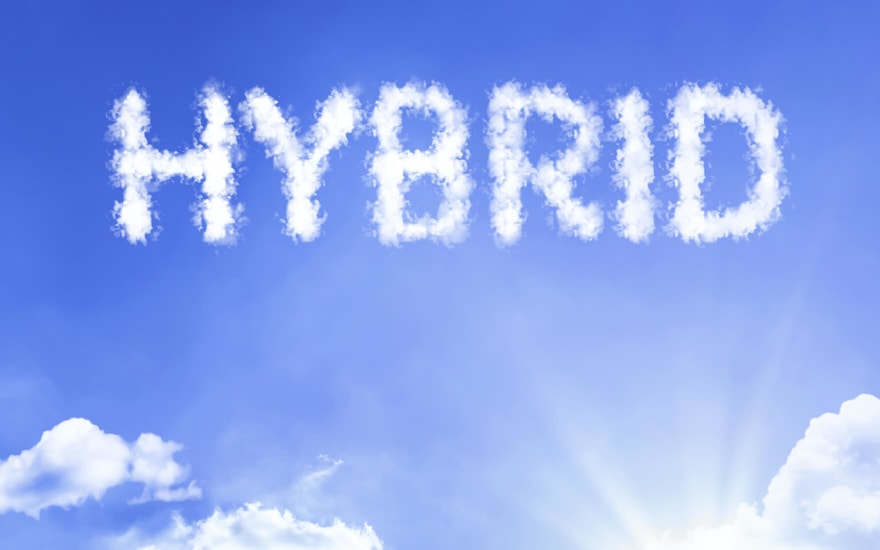 A hybrid telephone exchange combines the best of two worlds: it is installed on site and receives services via the cloud. It is compatible with all types of cabling, telephones and network connections.
Hybrid infrastructure: on-site telephone exchange and cloud services
The basis of your telephony solution is the telephone exchange, a hardware installed on your site. The advanced functions of your telephone exchange (Unified Communications, call centre, mobile integration, ...) are provided via the cloud. You pay only for the users who need them.
Cost effective: subscription and low start-up cost
You decide which functions you keep in your company and which functions you have hosted in the cloud. For that, you take out a monthly subscription. This means you don't have to invest large amounts of capital: the start-up costs are affordable and you only pay for the staff who use these extra functions. You can add and remove users.
Secure: you stay in control
Because the hosted service runs on the hardware that you have on site, you remain in control of your security. You easily protect your on-site equipment with a physical firewall.
Work from a distance as if at the office
With unified communications services provided via the cloud, users receive applications via the Internet so that they benefit from a uniform experience, no matter where they are working. Whether they are at home, on the road or in the office, users can hold audio or video conferences, share their screen and files on their laptop, PC, tablet or smartphone. As an option, staff can establish a connection with their CRM or ERP business applications (CloudCTI, integration of computer telephony, pop-up with customer file before answering call).
Compare our telephone exchange solutions
Hybrid telephone exchange
Own IT infrastructure supplemented by cloud
One-off investment with subscription
Functions in-house and in the cloud
Own network with physical firewall
Telephone exchange in the Cloud
Telephone exchange-as-a-Service
Monthly subscription costs
All functions hosted in the cloud
Provider guarantees security
Tip
You are starting up your business and you want a simple, all-in-one solution in the cloud.
The telephone exchange in the cloud is a simple, multi-site solution for an unlimited number of users. You establish an Internet connection and receive telephone services for an all-inclusive price per month without having to invest in hardware all at once.
What to choose?
Each system has its advantages. The right choice depends on the needs of your company. Do you have several sites? How big is your company? Is your company growing quickly?
Contact us