The CSIRT monitors your cybersecurity
Published on 25/08/2020 in Tech, tips & tricks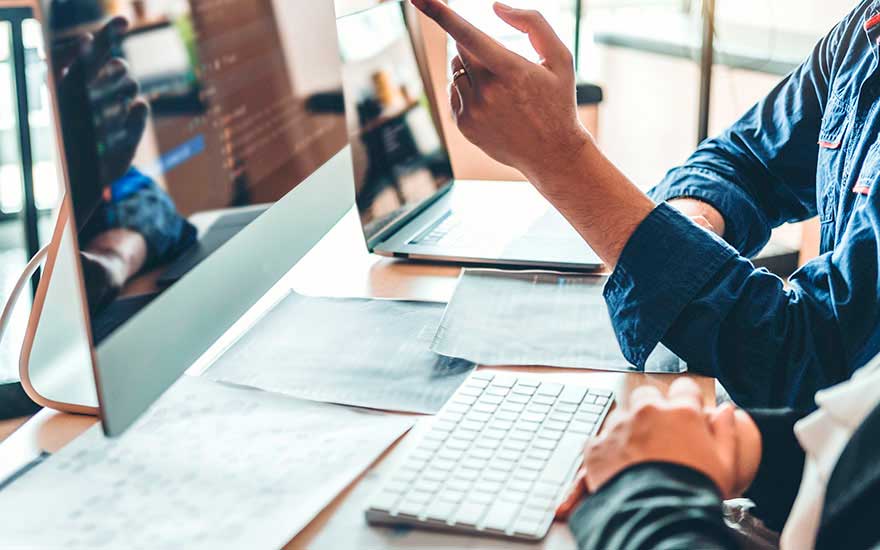 Every company has to deal with at least one security problem every year. The number of cyberattacks has increased enormously in recent years. Big or small: no one is spared.
The fire department that extinguishes your security fire
The Cyber Security Incident Response Team (CSIRT) is the Proximus fire department. They take a coordinated approach to tackling your security issue using the right people, processes, and technologies. The team responds when you call them for a cybersecurity problem. They investigate the incident, call in specialists to extinguish the fire in your cybersecurity system, and tell you what measures to take so that it does not happen again.
Their goal? To resolve the incident and minimize your response time, your costs, your damage, and the impact on your business. The team of experienced analysts and security specialists will work closely with you to achieve this.
How do you prevent a cyberattack? It is best to protect your company against the four phases of a ransomware attack.
What do you do in the event of a cyberattack?
Have you been the victim of malware, DDoS, or a ransomware attack? The CSIRT is available 24/7. They will help you remotely and also come to you on-site. In your first phone call, you tell them what is going on and what kind of incident it is. You will receive advice based on the data and information you give them.
They will also tell you what steps, if any, you can take yourself to deal with the incident. If you have been attacked by ransomware, could you restore your data yourself? Then the CSIRT advises you to do this yourself by means of a backup. They will also tell you how to collect and retain data about the incident.
In-depth analysis of your cybersecurity
Meanwhile, the experts detect the problem, for example: how the ransomware infiltrated your network. That is why they thoroughly analyze your IT security:
What do your network, infrastructure, and IT systems look like?
What are the weaknesses?
What can be improved?
Do you keep logs?
Have there been attacks already?
How long has your company been under attack?
After that analysis, you will receive recommendations to avoid such cyberattacks on your environment in the future.
Experts at your company
Does the analysis show that you need help on-site? Then the CSIRT will decide on what you need exactly. Depending on the type of incident, the team will send specialists with specific security expertise to your company, who will solve the problem with advanced processes and technology as quickly as possible.
Afterwards, you will receive a clear report with the results of the research and short- and long-term advice. Forensic evidence is also safeguarded, if necessary, so that it can be used if you wish to take legal action against the cybercriminals.
A human error is quickly made. Employees within a company are the weakest link in terms of cybersecurity. Keep your employees alert with these seven tips..
Teleworking: a broader analysis
COVID-19 has taught us one thing: the new way of working (NWOW) has become the new normal. The CSIRT now also analyzes how to optimize security of teleworking in your company. Are the access points to your network and mobile workstations up to date with the latest software, updates, and patches? Do you monitor the weaknesses in your network? This will be an important part of the analysis.
CSIRT benefits
You will have access to advanced processes and technologies and a team of security experts with extensive expertise in every type of security incident.
You will be back up and running quickly after an incident.
You will receive advice on the measures you should take to prevent a recurrence.
Managed Security Services: we manage your security
Are you a Managed Security Services customer? Then Proximus takes over your entire security via the Security Operations Center (SOC) and manages your security remotely. You are covered 24/7. If you wish, the CSIRT will intervene for you in the event of a security incident. The SOC is located in Brussels. This way, you can be sure that your call does not end up in a different country and that a security specialist can always be with you quickly.
Questions about cybersecurity? Contact us and talk to one of our security experts.