The CSIRT monitors your cybersecurity
Published on 09/11/2022 in Tech, tips & tricks 
On average, every company faces at least one security problem annually. In recent years the number of cyber attacks has continued to increase, with growing consequences. Increased vigilance and decisive action are crucial.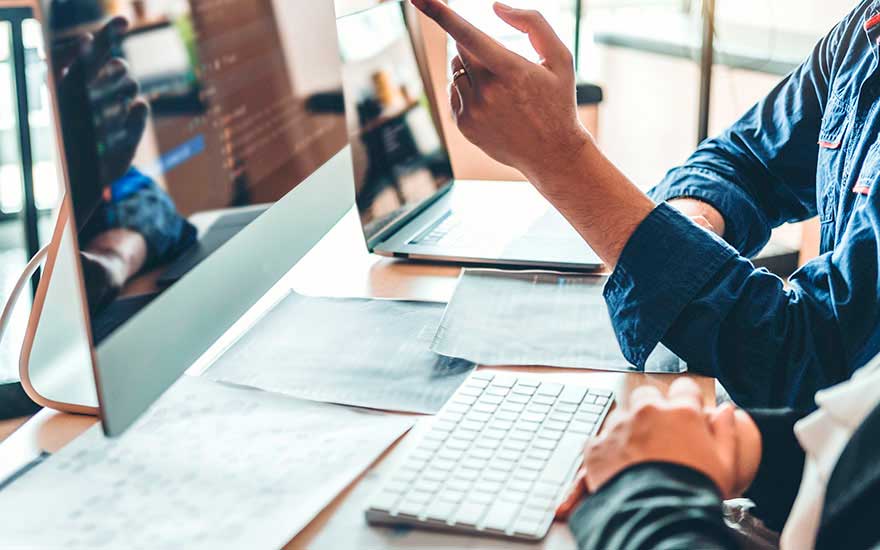 Today, every company relies on digital processes. But there are unavoidable risks connected with digitization. One of those risks is the ever-increasing cybercrime. It's not a matter of whether your company will have to deal with a cyber incident, but when. Therefore it's important to prepare your organization to be able to respond to cyber incidents quickly, so that you limit their impact to a minimum.
How resilient is your organization to a cybersecurity incident? With a few helpful tips you can increase your company's cyber resilience.
In-depth analysis of your cybersecurity
A comprehensive analysis of your IT security is very important in the event of cyber attacks, for example to find out how malware such as ransomware was able to penetrate your network.
Often it's difficult to deal with the incident itself and restore your data. But an attack can also be so complex that you need the intervention of a specialist to allow your company to function normally again. In such a case you call on a CSIRT.
What is a CSIRT?
A Cybersecurity Incident Response Team (CSIRT) can best be compared to a fire department; it's available 24/7, and when a cyberthreat or incident occurs you can sound the alarm and ask the CSIRT to come and put out the fire.
Together with you, the team investigates the incident, brings in the right specialists and ensures that your organization is up and running again quickly after a cyber attack or incident. At the same time, the CSIRT provides a set of measures and recommendations to prevent future incidents.
How does the CSIRT help you in the event of a cyber attack?
Using the data and information you share with the CSIRT, you learn right away what could be going on and what sort of incident is involved. The CSIRT then tells you what steps you, yourself, can take to handle the incident. You learn, for example, how you can prevent the spread of ransomware, how you can protect your backups, how you block the ports of your firewall, and so forth. In each situation, the team will inform you of how/(or: will show you how) to collect and save data on the incident.
Onsite help
Does the initial analysis show that help should come on-site? Then the CSIRT determines exactly what you need. Depending on the type of incident, the team sends IT specialists with specific security expertise to your company. They solve the problem for you as quickly as possible. They can also help you get your business back on track after the threat is contained and eliminated.
Legal action against cybercrime
Afterward the CSIRT draws up a report with its most important findings and recommendations for both the short and long term. If needed, forensic evidence is preserved. That can be important when you want to take legal action against the cybercriminals.
What is the difference between a CSIRT and a Security Operations Center (SOC)?
Companies that prefer to fully concentrate on their core business entrust their operational IT security to an external partner. It monitors the security of the network and applications from a Security Operations Center (SOC). If the CSIRT is a fire department, the SOC can be compared to a fire detection system.
Proximus SOC and CSIRT
The Proximus SOC and CSIRT are based in Belgium. That means an expert can be sent on-site very quickly. The employees of both teams speak French, Dutch and English. That makes clear communication possible, without misunderstandings, even in times of crisis.
Do you have questions about the CSIRT or cybersecurity?