Creating an integrated Mobile and Fixed experience
Published on 01/06/2017 in News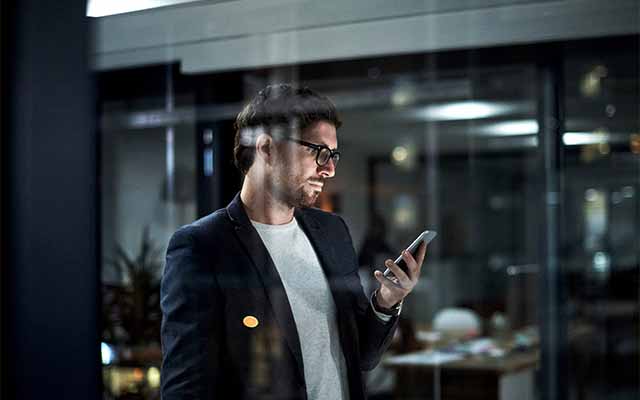 Companies are reluctant in implementing Fixed Mobile Convergence (FMC) due to missed calls, data security challenges ... Apple and Cisco have been collaborating to improve the user experience and the Wi-Fi performance.
Over the last year, engineers at Apple and Cisco have been working together in implementing the newest standards to tackle these two very important aspects of FMC:
Optimized Wi-Fi performance
Prioritize communication applications on the iOS to create a better user experience
The result is a 'deep integration' between applications, devices and the network. This means that VoIP calls are treated the same way as a normal phone call. You don't have to fiddle with your mobile device unlocking your screen before answering a VoIP call. Also, you won't be kicked off a video call when someone calls you on your mobile device. And you can make enterprise voice or video calls using your phones address book, favorites, and recent calls.
Better user experience
Well thanks to the Cisco/Apple partnership the phone's iOS communicates with the Cisco network, and the network tells the phone which access point is best suited to connect to, resulting in a better user experience and substantial decrease in battery drainage. To top it off, this is then coupled with the network which can prioritize business applications. For example; VoIP call over other traffic, or Salesforce over streaming.
The benefits of FMU:
Increased ease of use and business agility
Separation of calls, and the costs thereof, between personal and business
Solve indoor coverage mobile reach
Enhance employee productivity and improve user experience for critical applications
Cisco-enhanced iPhones and iPads could now replace desk phones and specific video conferencing devices in the enterprise.
It's not all clear sailing
To enjoy the full benefits of the Apple and Cisco partnership:
The Access Points on your network need to be Cisco or Meraki
Your iPhones must be running on iOS10 with Spark installed
A Cisco IP-telephony solution is required
Most organizations have existing systems not ready to support all these features. Perhaps there are even alternative technologies that can get the job done. This is where organizations such as Proximus can help. Proximus has experts in mobile, internet, fixed network and security.
Every organization is unique
Do you have a lot of employees on the road, do you have many international or inter-corporate calls, do you have important corporate data, what do you do with a Bring Your Own Device policy, etc… Depending on what's most important for your business, your initial investments will be different. Proximus can help you bring it all together and define the most optimal implementation path. Our goal? Transform your organization to make sure you're ready for the challenges of tomorrow.
Get to know more about Cisco Unified Communication
One
One magazine is the Proximus B2B magazine for CIOs and IT professionals in large and medium-sized organisations.
Other articles of One