Starting your own business? Learn how to do it with Unizo
Published on 16/09/2019 in Events & activities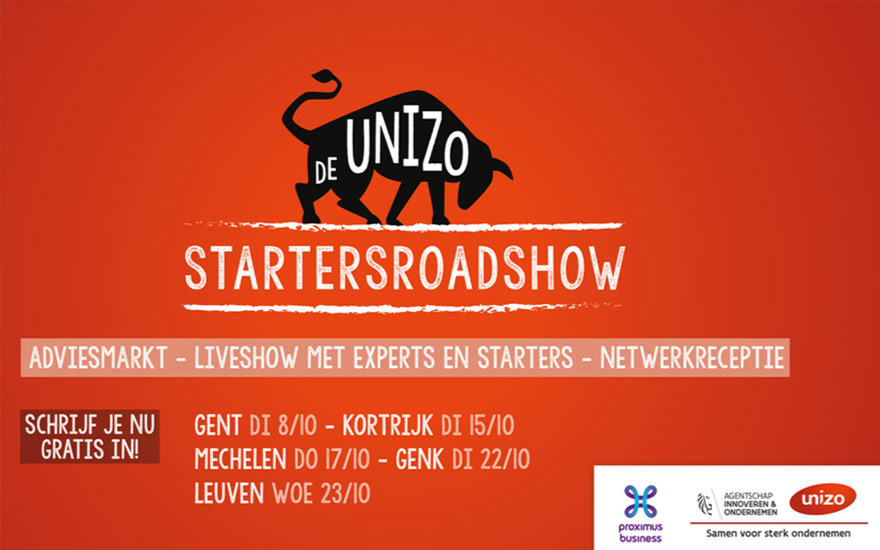 Thinking about starting your own business, but you don't know how to do it? Or you just want to make sure you won't forget anything important? Go for it, because you'll receive all the advice you need during the Unizo Starters Roadshow. Experts and colleagues will answer your questions and give you useful do's and don'ts coming from their own experience.
The Unizo Starters Roadshow is free and is visiting every province. So you can be sure there will be an event close to where you live. Check out all dates and the complete program (in Dutch), and register right away!
Questions about our offers?
An advisor is at your service