"Our thing? Helping ladies with nail polish and astrology."
Published on 11/06/2018 in Your stories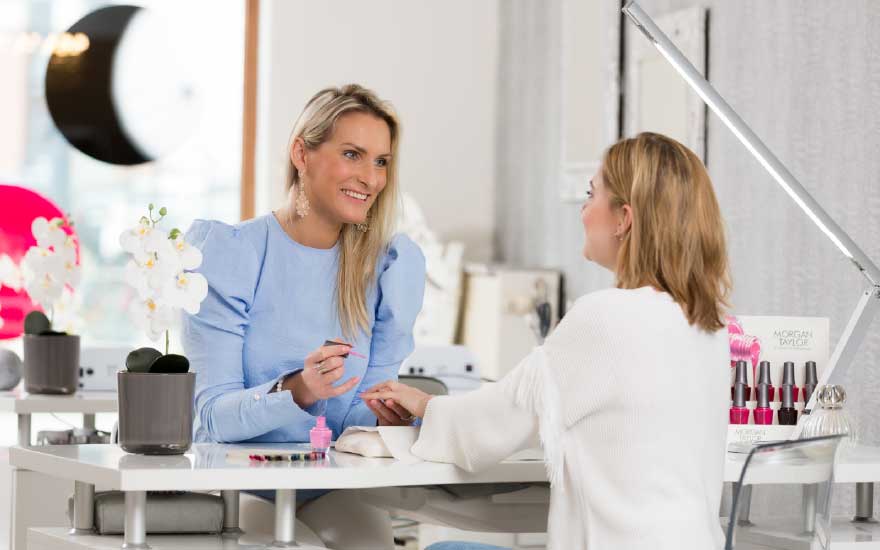 Already from early childhood, the twin sisters, Jurgita and Sigita, had a clear idea in their minds: they were going to stand on their own two feet. After leaving their home country of Lithuania, they ended up in Belgium. Learning a new language, studying new things and starting a new job: the two businesswomen have done it all. We decided to hear more from these two no-nonsense ladies.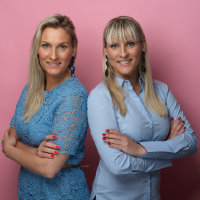 Name: Jurgita and Sigita Mantukeviciute
Role: Entrepreneurs
Zaak: Beauty salon, Beauty in the City in Waterloo
Our thing: Providing our customers with the perfect treatment and look using their star sign
Making your own choices
Having the freedom to make your own choices was the biggest motivator for the sisters to take the plunge and begin their lives as independent business owners. Sigita: 'We are both Aquarius, a star sign that values freedom above all else. This is why we became entrepreneurs, we love being able to make our own choices and follow our dreams.
Just like their mother
Since birth, Jurgita and Sigita have always been girl girls. They learned it from their mother, both ladies agree. 'Being feminine is something we've always had in us. It's why we started out in fashion. I was a stylist and Jurgita was a communications creative,' says Sigita.

Our real job? To make women happy

Jurgita & Sigita Mantukeviciute, Beauty in the City, Waterloo
Big step
'It was only a long while later that we found something that really tied us together: beauty care. We both worked as employees and both became mothers of two children. Later, as we were getting older, we wanted to have more freedom and learn new things. It was time to take the plunge into the world of entrepreneurship!
Not the easiest choice
It wasn't an easy undertaking. Jurgita: 'I knew I wanted to see the world after my studies. So, I told my sister she had a choice: either she could join me, or not. But I needed to, and would, go abroad.' Sigita also faced her fair share of challenges: 'Studying in French, coming from Lithuania? Not easy. I would get up at 5 in the morning to study and research some specific terminology!'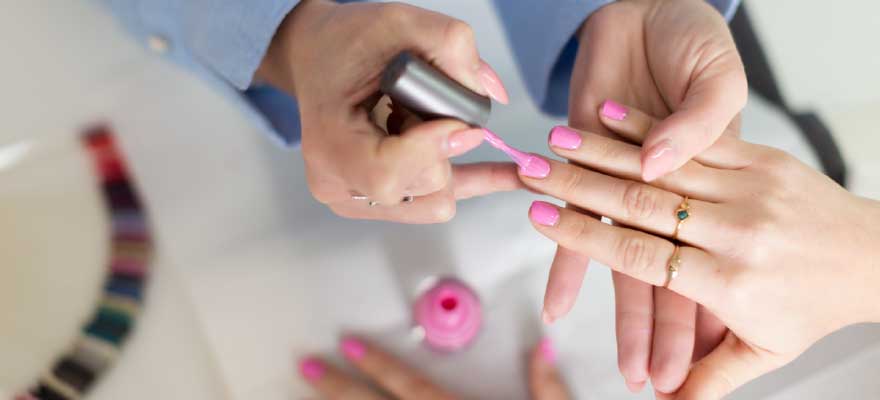 Finding the dream job
But all that hard work paid off in the end. Jurgita and Sigita have really found their dream jobs: 'We will always do things that have something to do with beauty care and the fashion industry. Helping women feel good, and assisting them to define their personality and style, that is what we are all about.'
Objective: helping women
'The must haves in our line of work? Friendliness, an ability to listen, a positive demeanour, an understanding of how best to handle customers and of course … a great big smile (laughs). We are beauty specialists, but our real job is to help women and make them happy! If a woman is not feeling good, we will immediately pick up on it. We'll then try to do something about it, through a good facial or pretty painted nails', Jurgita explains. 'But we also try to help women struggling with serious diseases feel better. We listen to them and are ready to provide support through kind words and understanding. The idea is that we let them relax for a few hours and forget their condition for just a little while', Sigita adds.
Leo or Aries?
Jurgita: 'Why do people come to us rather than our competitors? I think there are two reasons for this. First and foremost, I believe image is very important in our industry. Being well-groomed and looking smart makes customers want to come to us for care. Besides that, it's all about the details. For instance, I like to know my clients' star signs; it gives me the opportunity to adapt my conversation to topics that I know will fit their personality. Through this approach, I always know exactly what makes them who they are, meaning I can talk about their strengths and weaknesses.' A proud Sigita continues: 'Many people come back to our salon specifically to find out more about themselves. Being able to have a nice chat with clients is really one of Jurgita's assets.'
Internet down? That won't stop Jurgita and Sigita!
Questions about our offers?
An advisor is at your service