Start-up lawyers HuisRAAD like to keep things simple
Published on 28/08/2017 in Your stories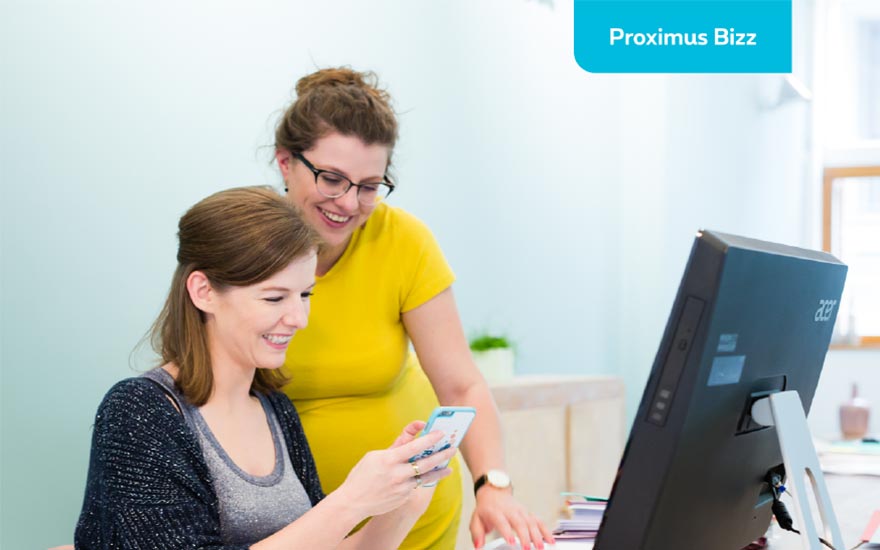 Sarah Geebelen (33) and Nathalie Bruckers (27) had a great idea: "What if we could do a whole new take on the traditional law firm?" No detached relationship between lawyer and client, but accessible advise through all the stages in life: from birth to marriage, on to divorce and succession. HuisRAAD was born. A chat with two atypical lawyers.
Just Nathalie and Sarah
"Going on what people tell me once they've visited HuisRAAD, things seem much more sympathetic here. We literally leave the door open, you can just walk in." That, according to Nathalie, is the main difference between them and traditional law firms. Nathalie, because the young lawyer happily goes without the traditional name of 'Meester Bruckers'. "We're just regular people, after all," she smiles.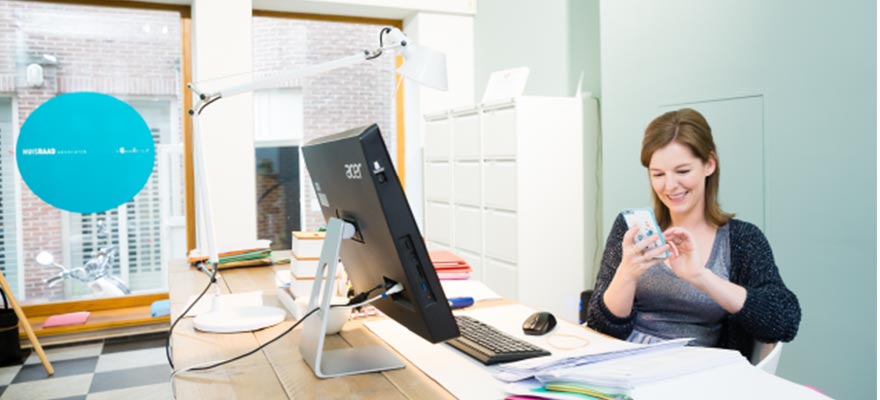 Tailor-made advice
"Our clients are all different. And that's reflected in the way we help them: with tailor-made advice". Because, or so the ladies tell us, no divorce is quite alike. And the advice on, say, a child's parental situation can be vastly different, depending on the nationality of the parent. "We are sincerely interested in our customers and their lives. Humanity comes first here," Nathalie explains.
Personal approach
Nathalie and Sarah found each other across a mutual ideology: a HuisRAAD customer will never be just another number. "We met in a Limburg law firm where we both worked. And soon we were laying out plans for our own business with our own, distinct view on family law," the lawyers add.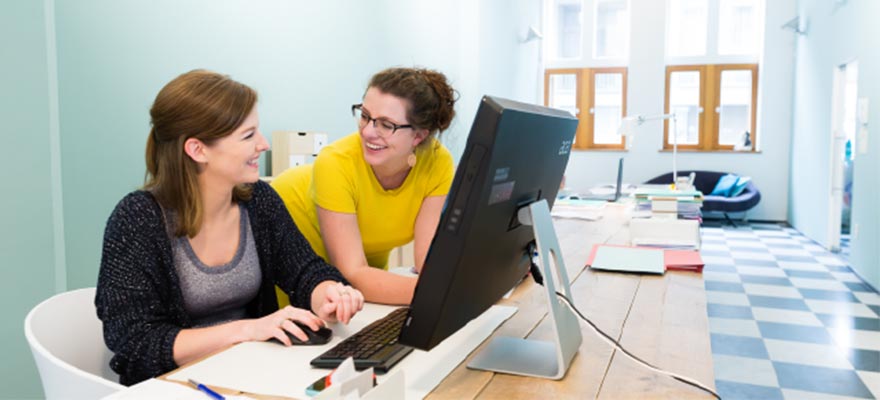 Technology helps
That own law firm has become reality, meanwhile. And like most starting businesses, Sarah and Nathalie were confronted with the typical Starter challenges: too much administration and too little time. "Sometimes, you'd like to be in 100 places at once, just to move things along. Luckily we can use Proximus technology. That really helps do things faster," Nathalie explains. "We'll check our smartphones for mails when we're waiting for our case to be heard. It's really easy and saves us a lot of time once we're back in the office!"
"Long calls, from anywhere really, are part and parcel of this job, so having the right telecom solution is crucial to us."
Update social media from the courtroom
"HuisRAAD is also very active on social media," Sarah interjects. "We really want to lower the threshold as a law firm. So Facebook, Instagram, Twitter and Pinterest are really interesting for us." And the lawyers also use social media to keep all their followers informed on new developments in family law, and in the running of their firm.
"This way, new customers often feel like they already know us, which helps them overcome the anxiety of contacting a lawyer. Besides, mobile data comes in really handy once you get going with social media, because we usually post our updates from our smartphones. When we waiting our turn at court, for instance," Sarah concludes.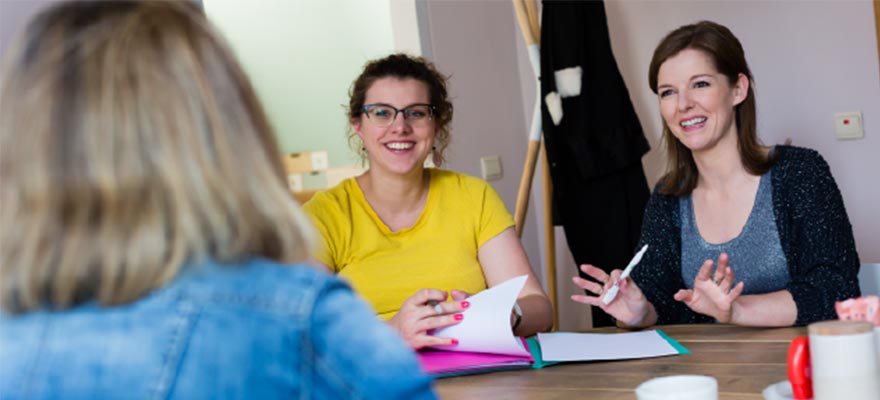 Proximus, the logical choice
For all of their connectivity, HuisRAAD calls on Proximus. Nathalie: "We already had all the facilities in our office, and I'd been a happy and loyal Proximus customer for years. So Proximus was the logical choice for us, for all of our fixed and mobile voice and internet needs."
The Bizz Expert understands
The Proximus Bizz Expert knows Nathalie and Sarah's business and help them choose the right subscriptions. Nathalie: "Lawyers often spend hours on their phones, so we needed a subscription that allowed for that. And mobile internet really is a must, even if only to consult the Belgisch Staatsblad on the move." And even when they run into issues, the HuisRAAD lawyers know what to do. "We had a small technical issue once, but with the right advice, everything was solved in no time. Just like we do at HuisRAAD! (smiles)"
Need to be able to call and surf a lot wherever you are? Click here to discover all the advantages Bizz All-in offer you!
Questions about our offers?
An advisor is at your service