Dentalmobilis and Bizz Call Connect: the perfect team
Published on 29/05/2019 in Your stories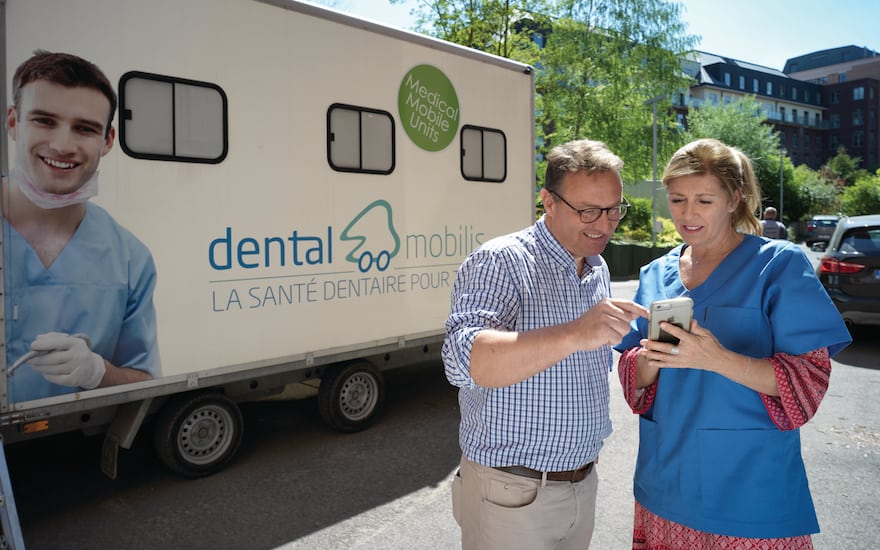 Dentalmobilis is a social organization on a mission. They encourage oral hygiene among older people in retirement homes. That's why they are often on the road. To make sure someone always picks up the phone, they use Bizz Call Connect. This way they can communicate internally and with patients, wherever they are.
Check out why the people of Dentalmobilis are so enthusiastic about Bizz Call Connect, in French or Dutch!
---
Do you think Bizz Call Connect is something you need? Check all info and details on our website:
I want to know more about Bizz Call Connect
Convinced? Talk to your Bizz Expert in your Proximus Shop. He or she will help you to get started with Bizz Call Connect!
Questions about our offers?
An advisor is at your service