Training & adoption
Support in the implementation of digital solutions
Effective user adoption
Action plan in measurable steps
Information and training sessions
Are your employees on board?
The efforts invested in your digital workplace will amount to little if your employees don't fully embrace it.
Employees should be able to understand why the digital workplace is being rolled out and be able to learn and practice working with it before they can properly apply it.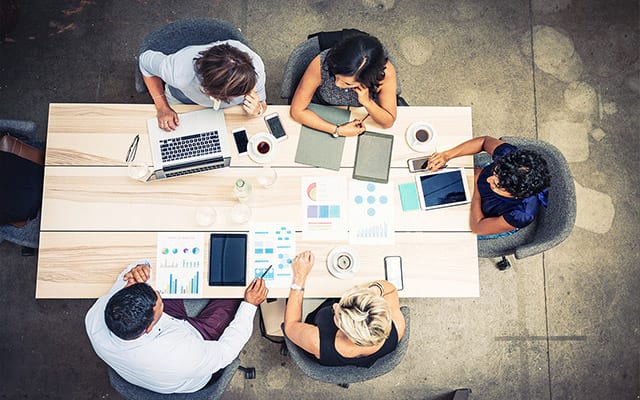 Defining an effective user adoption together
A User Adoption Manager from Proximus will collaborate with your change manager/team to draw up a three-step plan. This plan is modular and flexible.
Evaluation via workshops
Mapping the current situation
Defining measurable objectives
Estimating expected resistance
Action plan
Drawing up an action plan in measurable steps
Based on specific user profiles
Defining an efficient 360° communication strategy
Follow-up and support
Promoting awareness and engagement
Information and training sessions
Coaching and support for change manager/team