Invoice Insights
The new smart invoice viewing and analysis tool
Manage your mobile invoices more quickly and easily with Invoice Insights Essential, Plus and Advanced!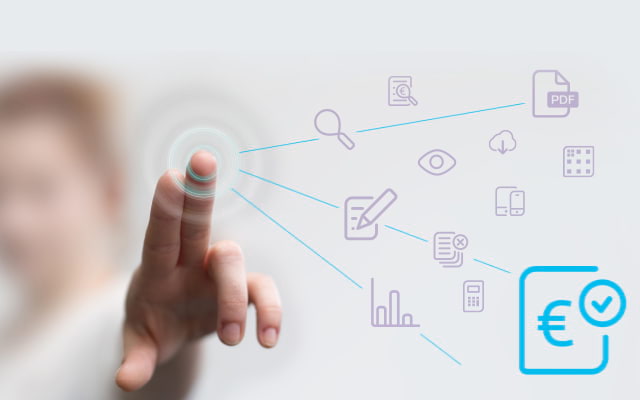 Get a monthly overview of your invoices with up to 25 months of history
Check your invoice any place, any time, on any device
Search, filter and order your data
Exactly know your costs per employee
Download PDF copy of your invoices and export/share your reports and receive notification (SFTP) when a new PDF document is available
Receive pre-defined dashboards
Structure your costs by creating and managing cost centers
Add references to your mobile numbers such as your employee names
Download all your invoice data in CSV
Change overview between the invoices of the selected month and the month before
Customize and save your reports
Run reports across several customer accounts and months
Upload and update references and cost centers at once
Test for free
Offer valid for 2 months
Activate
Go to Administration > Subscriptions
All about Invoice Insights
Custom reports and monitoring of your mobile costs within your company.

4 reasons to switch to a digital bill
Easy
Bills arrive by e-mail, via Zoomit, or via a service provider such as Basware.
Receive your bills in your Basware portal or directly in your accounting software.
Efficient
Time-saving
Clear overview
Easy to manage
Useful storage
Secure
Risk of mistakes is significantly reduced
Possibility to automatically check order forms and delivery bills linked to a bill
Green
Electronic bills are more sustainable
The savings in paper, and therefore trees, is enormous
Sign up here for the green bill
Send this webform to your employees so they can sign up individually.
Watch the webinar recording and discover how you can easily manage your mobile costs with Invoice Insights.
Use detailed information to discover how you can use Invoice Insights in MyProximus to manage your mobile invoices quickly and easily.