Electronic Smart Labels (ESL)
Together with Proximus SpearIT
Automated price adjustments
Accurate stock data
Low energy consumption
Correct prices all the time
No more paper price labels on your shelves. From now on, you can adjust the prices on your digital labels as well as those in your accounting and warehouse applications at the touch of a button.
The technology can be used in a wide variety of sectors. Our Proximus SpearIT experts take care of the installation and maintenance.
How Electronic Smart Labels works?
It is a system that makes prices and other data visible from a central database via IoT technology. This IoT technology uses WiFi RF (combination of WiFi and/or radio frequencies). You can link the electronic labels directly to your ERP/CRM environment.
Proximus SpearIT, the digital labels specialist
Electronic labels can be used in a wide variety of sectors and make the difference in a competitive world where the right data needs to be visible at the right time.
How to switch to Electronic Smart Labels?
Every company is unique and that is why we work with you step-by-step towards developing a custom solution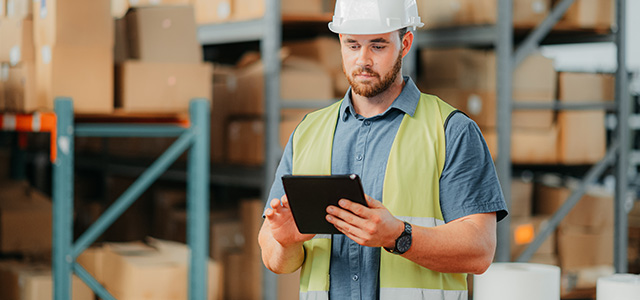 Why choose Proximus SpearIT?
For Electronic Smart Labels (ESL), SpearIT works together SES Imagotag, a world leader in the field of ESL, and with PDi Digital. In addition to ESL, we offer a lot more interesting ICT solutions, such as IT staffing, security, data and cloud solutions.
Satisfied customer
Smart electronic labels enhance shoppers' experience at Bierhalle.