Wi-Fi in shops
Published on 29/05/2015 in Solutions & services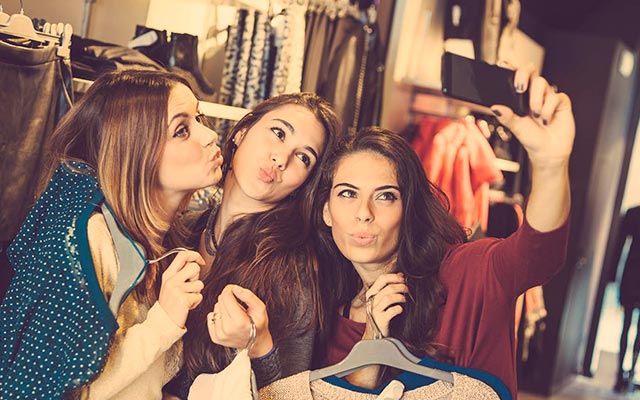 More and more customers simply expect a Wi-Fi connection while shopping. Shopkeepers should see this as an opportunity.
"The retail sector is facing formidable challenges," says Thierry Mossay, marketing specialist for Wi-Fi solutions at Proximus. Both retailing as such and pricing are under pressure: thanks to the internet, customers are better informed than ever, while e-commerce is really taking o these days. "Darwin also applies to the retail sector," explains Mossay. He reckons that those who are able to embrace a rapidly changing situation stand a better chance to survive.
As far as the shopfl oor is concerned, there is an additional consideration. More and more customers own a smartphone and like to connect to nearby wireless access points, preferably the ones in the shops they visit. "e-shopping provides online stores with a host of information about their customers: they know what their customers buy and want. Most shopkeepers are still unaware that they could gather similar information about customers who visit their outlets."
Thierry Mossay refers to the Wi-Fi network many shopkeepers already use to support their business tools, such as scanners and payment terminals. Some even allow their customers to use their network. The advantage of granting customers access is that it allows you to analyse the shopping behaviour, to gather interesting information and to devise more e cient marketing actions.
What are the possibilities?
How does it work? It is already possible to gather a lot of information about customer turnover in a shop based on the customers' smartphones, which don't even need to connect to the shop's Wi-Fi network for that purpose. "You can count the number of visits to your shop and measure how long they stay and where. It is also possible to identify returning customers," says Jacques Rouge, Wi-Fi product manager at Proximus. "As this information is anonymous, your customers' privacy is not a ected," adds Rouge.
Individual measurements are also possible, provided customers log in by their own free will. "This is done by means of apps that keep your customers posted about special o ers and promotions. For this to work, we recommend using a solution that allows for fast and easy registration. Most people don't spend hours in your shop. An e-mail address or mobile number needs to be enough to keep in touch with your customers." The third stage might be customers who log in via their Facebook profi le, which provides shopkeepers with a host of additional data.
The above clearly demonstrates the potential of Wi-Fi for shopkeepers. The shopkeeper's role is also expected to change from box shifting to pro-active pitches based on the information shopkeepers gather. Even though Wi-Fi has been available in shops for quite a while, its true potential is only just becoming apparent. "Some chains used to o er free Wi-Fi access to attract more customers. Nowadays, shopkeepers can use it to gain a competitive advantage, so that o ering free Wi-Fi more than pays for itself," states Thierry Mossay.
What a Wi-Fi connection reveals about your customers:
You can count the number of visitors to your shop
You can measure how long they stay
You know what part of your shop they visit
You can spot returning visitors, even if they come back after several days  You can implement a profi ling scheme
One
One magazine is the Proximus B2B magazine for CIOs and IT professionals in large and medium-sized organisations.