SmartCafé
Published on 07/05/2015 in News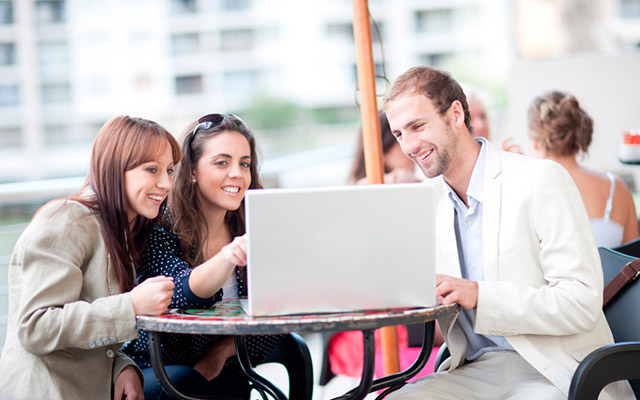 As a Smart City, you have to go all out to guarantee your residents optimal service. Crucial in this is bringing digital technologies closer, not only to the public, but also to your personnel. With SmartCafé from Proximus, for example.
Local governments start from an IT master plan to realize their vision in the areas of mobility, the environment, energy management, health, transport and digitization. IT is essential, but its possibilities must be used effectively. Yet research shows that in 2013 no less than 15.1% of the Belgian population made no use of that potential.
It's time for change. For example, via SmartCafé: free workshops in Proximus Centers on various topics like building a website, social media, searching the Internet, safe surfing, etc. Or via Web Experts, which encourages children, schools and organizations to familiarize elderly people with the digital world. With these initiatives Proximus wants to make digital technology accessible to everyone. Today there are already SmartCafé courses in 16 cities. Everyone is welcome!
One
One magazine is the Proximus B2B magazine for CIOs and IT professionals in large and medium-sized organisations.