Samsung A5 (2017): handy and battery saving
Published on 14/04/2017 in Tech, tips & tricks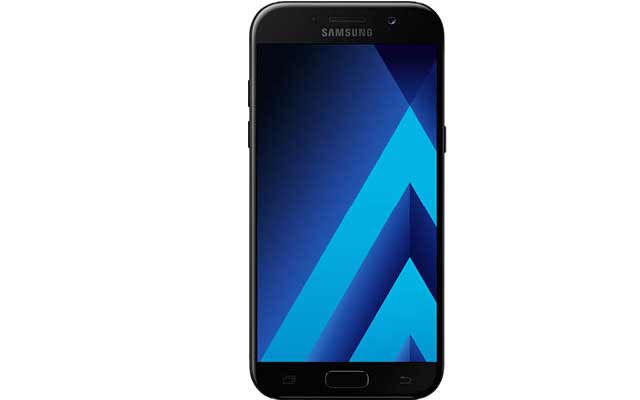 In terms of specifications, the recently updated Samsung A5 is very close to Samsung's flagship, the Galaxy S7 – at a substantially lower price.
The latest Samsung A5 (2017 version) is a great choice for those who demand a lot of a new smartphone but don't want to invest in a flagship model. The device has a fingerprint sensor, among other things. The smooth metal casing combined with the sturdy Gorilla Glass 4 creates a robust look. Inside, it has both a fast processor and adequate memory, as well as 32 GB expandable storage space.
Among the extras in the 2017 version compared with last year are more memory, total IP68 dust and water resistance, improved cameras front and back (both are now no less than 16 megapixel!) and somewhat higher battery capacity.
Another new feature is the always-on screen, which permanently displays the time and the most essential information about your device, so you have to activate it less frequently. This benefits the battery life, too, and it's handy to have access to the clock and information about missed calls and new messages immediately, without having to press a button.
Processor: Octa-core 1.6 GHz
Operating system: Android 6.1
Memory: 3 GB RAM, 32 GB storage
Screen type: 5.2" Super AMOLED (always-on)
Screen resolution: 1080 x 1920
Dimensions: 146 x 71 x 8mm
Weight: 157g
Connection: LTE Cat. 6, WiFi 802.11ac, NFC
Bluetooth: 4.2
Camera: 16 MP with autofocus and LED flash (16 MP front-cam)
Extra: fingerprint sensor, GPS, Gorilla Glass 4, USB Type-C connector
One
One magazine is the Proximus B2B magazine for CIOs and IT professionals in large and medium-sized organisations.