"itsme®", the new generation of digital signature
Published on 30/05/2017 in News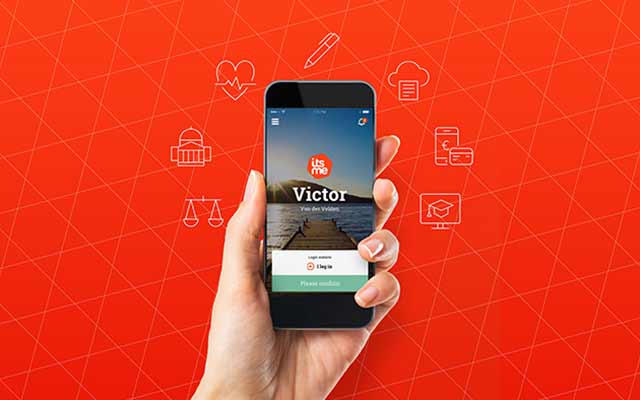 This Tuesday May 30th, Belgian Mobile ID announces the release of « itsme® », an innovative solution to easily identify yourself, conduct secured operations and sign official documents.
The « itsme® » service has been created by Belgian Mobile ID, a consortium between the major Belgian banks (Belfius, BNP Paribas Fortis, ING, KBC) and the major Belgian mobile network providers (Proximus, Orange and Telenet). This ultra-secured solution uses a unique combination between your mobile phone, your SIM card and your personal itsme® code.
In order to create an "itsme®" account, it's necessary to confirm your identity with your bank card by selecting your bank in a list, or by using your eID card and the card reader. This step is only needed once. The eID and its card reader will allow, like with "itsme®", to access your official data and to prove your identity. But "itsme®" goes further by allowing it's user to identify himself on many websites and internet services, but also to approve and even sign officially.
The usage possibilities are wide: order meal voucher, request personal documents to the city administration, access your pension plan on « MyPension », sign transactions via homebanking or access your smart mail box (IoT) for the delivery of a parcel.
The « itsme® » deployment starts today with the « itsme® » authentication on Proximus EnCo, Clearmedia, Randstad and Rombit. You just need to download the app "itsme®" and create an account. This summer others major applications will follow like Proximus, Belfius, BNP Paribas Fortis and ING.