Crowdsourcing: hype or added value?
Published on 16/12/2016 in Inspire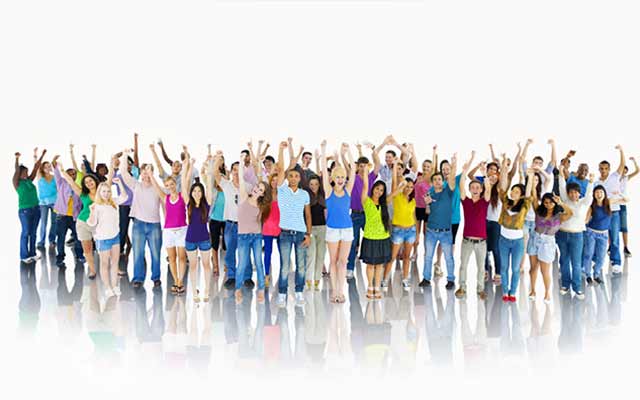 More and more companies are making use of crowdsourcing, a relatively new way of submitting a problem, a product or a question directly to a large group of people. Is crowdsourcing hype or does it have real added value? We asked two experience experts.
Dries Jacobs is a managing partner at Intriguing Brands, which brings innovative food and beverage products to the Belgian market. "When we brought out Femme Boost, an energy drink designed specifically for women, we wanted to know what events we should attend to reach our target group. Via a Dutch company that specializes in crowdsourcing, we put the question to two hundred women. In exchange, they received a packet of Femme Boost.
We got a lot of ideas from it for our product launch, such as the Goed Gevoel Ladies Fair, as well as openings of local stores which would otherwise never have appeared on our radar. At the same time, it was also a successful brand experience for these two hundred women. They found out about our new product in an original way and really thought about it."
Make your taste… and your crowdsourcing campaign
One of the best known crowdsourcing campaigns in Belgium is without doubt the 'Maak je smaak' (Make your taste) campaign run by Lay's crisps maker PepsiCo. Nevertheless, Sabine Selos, Senior Marketing Manager Salty Snacks Benelux at PepsiCo, still remembers that she had to overcome a great deal of resistance before the first campaign was given the go-ahead. "In the past, we brought out limited editions ourselves. Suddenly putting this choice to consumers and above all, entering into a dialogue with these consumers and asking for their opinion was a major step.
But it proved a huge success. About 245,000 taste proposals were sent in - well above even our highest expectations. And the dialogue that grew up on Facebook was huge, too. Plus - which is not without importance: our business results and our market shares improved. The most important result, however, was that we succeeded in converting our rational market share into an emotional market share. But crowdsourcing is not the easiest solution," Selos warns. "For the year and a half when the campaign runs, you have to remain firmly focused, and make real choices. What's more, for a crowdsourcing campaign you need more than just the marketing department; R&D, finance, production, etc. have to be involved, too. In fact, the entire company has to put its shoulder to the wheel. Nonetheless, I'd do it again!"
In a B2B market, too
Crowdsourcing offers endless possibilities and is not only relevant on the B2C market. Manufacturers whose customers include producers or retailers can also involve their community to make the best choice. Think for instance of a poll on LinkedIn for a new logo or playing off two types of packaging against one another on Facebook. Even a smaller-scale approach always provides fresh insight into how the customer sees your brand.
Crowdsourcing in five steps
Keep your eye on your target

Formulate a challenge

Create and manage the project

Communicate to build a relationship

Analyze the results and do something with them
Perspective
Magazine and online blog for business leaders, brimming with new insights for a fresh look at their company.