Cohezio monitors vaccines in 120 refrigerators using IoT
Published on 13/04/2021 in Innovate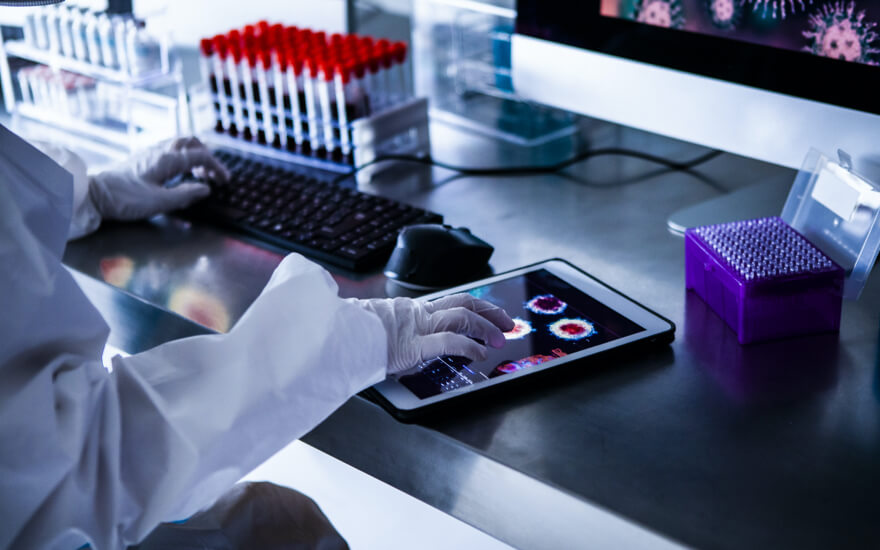 It is not possible to improvise the prevention and protection of 550,000 workers. Cohezio, an external service for prevention and protection at work, is using IoT to optimize its services. Meet Eric Fromont, IT director.
E-health, data warehouse and IoT
The digitalization of the healthcare sector is undeniable. Prevention within companies is carried out by external services using an upstream approach. These services are governed by strict legislation and have to juggle with patient data and e-health web portals. "We process the employee data of about 20,000 customers in Belgium. We designed our own data warehouse, which was recently expanded to include data collected through our IoT projects," explains Eric Fromont.
Connected refrigerators
With national coverage and around 150 logistics centers, the need for automation is apparent to Eric Fromont. One of his projects linked to the Internet of Things concerns the storage of vaccines. "We manage 120 storage refrigerators. Because they are connected with each other, we can not only remote control the temperatures, but we can also detect which equipment needs to be replaced. We have a very useful dashboard which we did not have before."
Dynamic management
The temperature in the refrigerators must be kept between two and eight degrees at all times. Should the temperature exceed those limitations, the system sends an alert to a manager within the medical team. "As part of our ISO 9001 certification, checking whether temperatures are in order is part of the inspectors' checklists. This dynamic and proactive management allows us to focus on other priorities."
Real-time analysis
As part of its occupational health activity, Cohezio also monitors the environmental parameters of its premises to ensure optimal prevention. "We need to collect data such as temperature, humidity, light and CO2 levels. The Proximus LoRa network gives us tailor-made data in real time. If we have to, we can adjust the conditions immediately. These 'mini-sensors' are entirely complementary to the various professional devices we already use. They allow us to optimize the use of our devices by targeting the moments when we need more complete and precise information," emphasizes Eric Fromont.
Step-by-step
Before they started with the Internet of Things, Eric Fromont and his team conducted a thorough analysis of the technologies available on the market. Their eye fell on Proximus. "The competence of the people we spoke to and their responsiveness to our many questions were decisive. We then made a selection of the useful sensors and we studied the ideal locations to place them in service to the network. We tested the connectivity, center by center." Today, Cohezio manages the collected data via its own BI and reporting platform.
Not enough organizations seem to be aware of the business applications of IoT.
Eric Fromont, ICT Director at Cohezio
A technology to discover
Cohezio's IT manager considers the fusion of IoT and the healthcare sector as a spectacular step forward. "We have taken the quality of our data to a new level. Not enough organizations seem to be aware of the business applications of IoT. In fact, our projects are often a source of inspiration for our customers who experience the benefits first hand." Eric Fromont is also looking forward to the deployment of 5G. "The potential of these technologies is huge for the e-health and workplace wellness sectors."
As a trained engineer and Level 1 prevention consultant, Eric Fromont knows the occupational health and safety sector like the back of his hand. He is a strong advocate of technology for health and has been IT director since 2007.
In the COVID-19 vaccination campaign, IoT is mainly used for monitoring the temperature of vaccines.
One
One magazine is the Proximus B2B magazine for CIOs and IT professionals in large and medium-sized organisations.
Other articles of One