Mobile data: 5 reasons you should choose Proximus
Published on 06/06/2018 in Innovate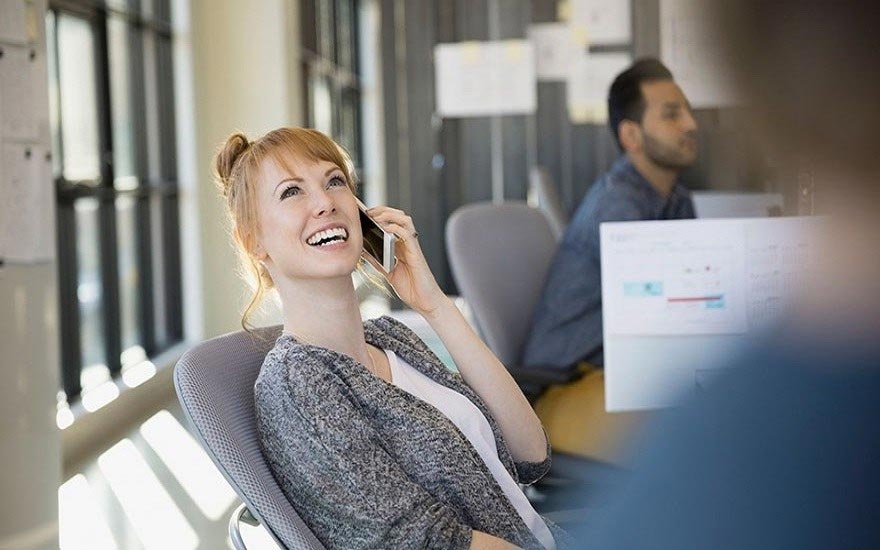 An ultra-high performance 4G network and mobile services with a difference: Proximus has made enterprise mobile data their priority. Yours is being constantly available for your customers. It's why you're five times right to choose Proximus for mobile data.
The 13 most frequently asked questions about mobile working
Do you have enough mobile data?
A network that lives up to your expectations
Mobile data is fast becoming a hot commodity. Every two years, mobile data traffic doubles due to videoconferencing and mobile applications. It is important for you therefore to use a network that can support this workload without a hitch. As far as this is concerned, Proximus has got you covered:
99.35% is the coverage offered by our 4G network from the coast to the Ardenne*
98.90% is the percentage of uninterrupted calls using a 4G device*
98.2% is our uninterrupted video and streaming connection rate using a 4G device*
2.7 sec is the average download speed for a 10MB file using a 4G device*
Even in a tunnel, or inside a building, you can rely on our dependable 4G network. But that is not enough. We have also begun rolling out 4.5G before the implementation of a 5G network in the not too distant future. With speeds expressed in gigabytes per second, get ready to have your socks blown off!
* The independent bureau, Commsquare, tests the Proximus network on a regular basis. From 19/02/18 to 15/03/18, a vehicle equipped with various receptors travelled 10300km on the Belgian roads to measure the quality of the network.
Have you given yourself the tools you need be really mobile? Do the test!​
Four services that will make your life easier
A reliable network, that's great. The right tools to help you get the most out of mobile data, that's better!
The future of your company clearly lies with mobile working. For your co-workers and your clients, it's unavoidable. It's why you shouldn't leave anything to chance and prepare for tomorrow.
The 13 most frequently asked questions about mobile working
Do you have enough mobile data?
Perspective
Magazine and online blog for business leaders, brimming with new insights for a fresh look at their company.