What new possibilities does 5G offer?
Published on 18/11/2019 in Inspire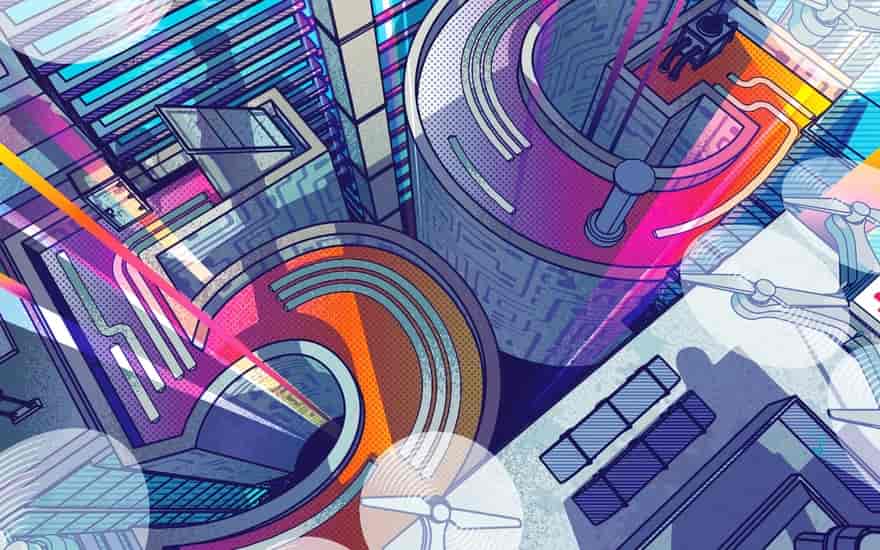 New network technology 5G forms the infrastructure that gives shape to digital transformation. Geert Standaert, CTO of Proximus talking about 5G.
Geert Standaert, CTO at Proximus: "5G is on its way. But that does not mean the end of 4G. At present, we are continuing to invest in 4G and further expand the network. At the same time, there is a need for mobile connectivity that not only offers extra capacity but also opens up the way to a completely new use of the mobile network. That is precisely what 5G brings within reach."
"With 5G there is virtually no latency. That makes 5G ideally suitable for self-driving cars, automatic drones and a great many IoT applications, such as smart meters, wearables and vehicle tracking. Owing to the high capacity, 5G is also suitable for high definition video and applications based on virtual reality."
There comes a time when 4G is no longer sufficient. With 5G we can absorb the growth in data consumption and, at the same time, continue to improve the mobile experience.
Geert Standaert, CTO at Proximus
5G technology puts digitalization into practice
"5G is a totally new mobile radio technology, with new frequencies and new broadcasting and receiving apparatus. The important thing is that 5G relies on a new network infrastructure with features that were not possible previously, with 4G for example. Among other things, with 5G a separate, locally virtual mobile network can be installed at a specific location – such as on the premises of a company – which can only be used by the staff or the IoT applications of that company."
"One of the important attributes of 5G is the possibility of working with network slicing. This principle makes it possible to separate different applications from one another virtually on the same physical network. Each application is allocated a slice of the network, with specific settings for capacity, priority, etc. Emergency services are given a higher priority, for instance."
Time-saving and efficient
You mentioned the use of drones as a field of application for 5G. What needs do drones meet?
"Above all, drones will save time. There are already examples of this, including here in Belgium. I'm thinking, among other things, about the Helicus Aero Initiative which offers drone transport for the hospital networks. The first medical drone flight took place in October, between the Sint- Augustinus hospital in Wilrijk and the Universitair Ziekenhuis Antwerpen [Antwerp University Hospital] in Edegem (read more on p.37). The aim is to transport blood samples, pharmacists' preparations and so on quickly and efficiently using a drone. It's far faster and cheaper than by car."
When will we be able to use 5G?
"That is not yet clear. The different governments in Belgium have not yet reached an agreement on the auctioning of the 5G licences. That doesn't make things any easier, of course. We are ready to invest in 5G, but we have to take decisions now about something that has not yet been given the official go-ahead. At the same time, we can sense the demand in the market. Companies want to use 5G to speed up their digital transformation. We already have various test projects running with customers, where we are using test frequencies."
"Generally speaking, there is little doubt about the potential success of 5G. You just have to look at the growth in the use of mobile data. It is a thousand times higher today than 10 years ago. This trend is set to continue. Video resolution, for example, keeps increasing."
Geert Standaert gained a degree in civil engineering at Ghent University. He has held several positions at Proximus since 1994. Since 2012, as CTO he has been responsible for IT development, service engineering and technical infrastructure.
Belgian drone industry is on the rise. Yves Schellekens of Agoria explains.
One
One magazine is the Proximus B2B magazine for CIOs and IT professionals in large and medium-sized organisations.
Other articles of One