2X more volunteers, growing commitment
Published on 11/06/2015 in Customer Stories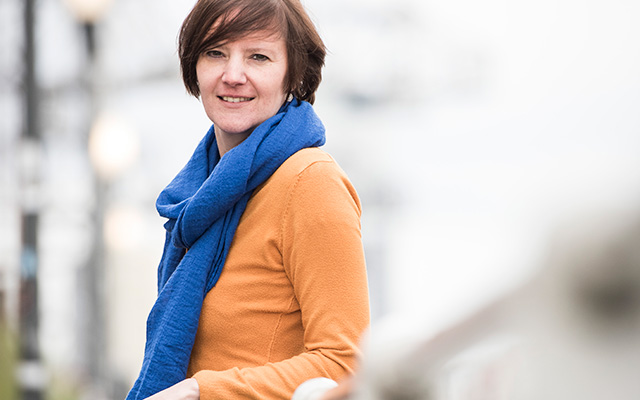 Children and young people can call Awel, the children's helpline, with their pressing questions. The organization is now offering its volunteers greater flexibility, as they can now answer incoming calls on their mobile, wherever they are.
Awel is the successor to the children's and young people's helpline launched in the 1980s using local phone numbers. Today the nonprofit organization manages the official emergency number 102. In addition, children and young people can also ask questions via e-mail, live chat and an online forum. "We handle 27,000 questions per year," says Sibille Declercq, coordinator of Awel. "Children contact us mainly if they feel something is wrong, if they are having problems at home or have questions about love and relationships."
Every question gets an answer
E-mail, live chat and the forum are growing in popularity. These channels lower the threshold for young people to ask for advice, and Awel guarantees that every question will be answered. Yet the phone remains important, especially for children aged between 10 and 14. Awel's service is free and anonymous. It staffs the line with the help of 280 volunteers. "There are many people from the social service sector among them, such as social workers and psychologists, but the person who picks up the phone could just as easily be a lawyer or a truck driver in everyday life. The age of our volunteers is also very diverse, ranging from students to retirees."
E-mail, chat, forum and phone
As happens each year, Awel will be launching a call for new volunteers right after the summer. New recruits are given appropriate training by Awel. "We noticed that the enthusiasm for telephone shifts was decreasing somewhat," said Declercq. "There was a very simple reason for this. E-mail, live chat and forum questions could be handled by the volunteers via their home computer. But for a telephone shift you had to go to one of our eight regional offices." So Awel went in search of a solution that would enable volunteers to answer the phone calls from home as well.
Contact Center-as-a-Service
"Our old phone system did not offer enough flexibility," Declercq explained. "It had a fixed routing programmed into it, with a limited number of connections. Whenever we wanted to make any changes, we had to ask Proximus to do it." In order to meet the changing needs of Awel, Proximus suggested switching to the Voice Managed Services (VMS) Contact Center. "That solution offered the flexibility we wanted. We give each volunteer a mobile phone that he or she can use to receive calls. The process is very simple: the volunteer logs in, after which the system routes the incoming calls to a person who is available at that moment. That way, we are sure not to miss any calls ever again."
Cost structure per user
The platform also helps handle unwanted calls. "There is a temporary blacklist for pranksters and people who call excessively," said Declercq. "But we never block anyone permanently. Rather, a caller hears a dissuasive message before being put through to a volunteer." It is also important to Awel that the VMS Contact Center offers the non-profit association an affordable solution. "The software runs at Proximus. So we don't need to invest in a telephone exchange or a server. We pay according to the number of calls we want to be able to answer at any one time. Today we can receive five calls simultaneously." Adjustments to the system – such as a change in the routing – can be made by the Awel staff themselves. "That also makes things very easy for us," Declercq concluded. "The platform offers us the flexibility we need, and is easy to manage."
Business benefits
Intelligent routing: calls get directed to logged-in volunteers
Volunteers can answer calls wherever they are
Easier management: staff can do the routing or add volunteers themselves
Transparent cost structure per number of simultaneous users
As-a-Service model: no investment in a telephone exchange or server
About Awel
Awel is a helpline that answers calls from children and young people by phone, e-mail, live chat and a forum. Awel is free and anonymous and can be reached by dialling 102.
Sibille Declercq is a social worker. She has worked at a retirement and care home and for Oxfam, among other places. Since 2006 she has been the coordinator at Awel.
One
One magazine is the Proximus B2B magazine for CIOs and IT professionals in large and medium-sized organisations.