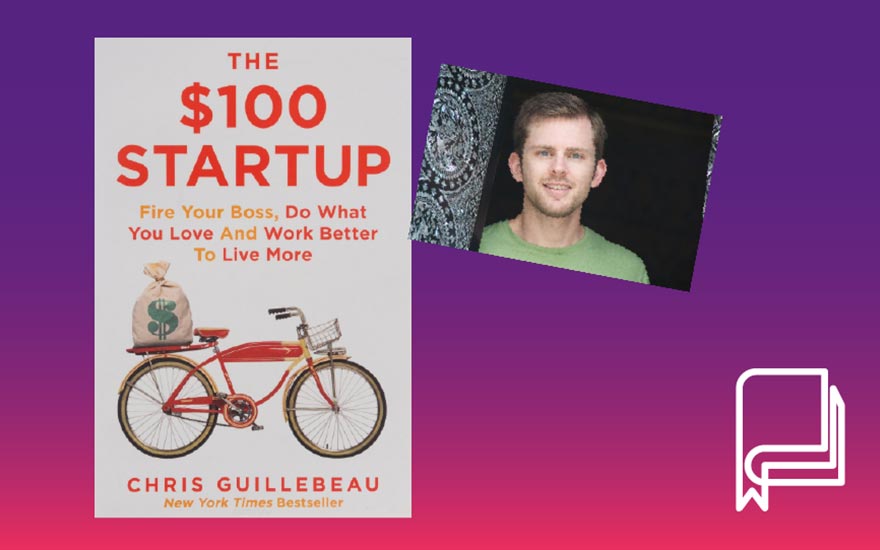 A book on starting a business. Author Chris Guillebeau maintains that almost everyone has the talent and the capacities to set up their own little company. He explains how to do it in his book "The $100 Startup".
What is it about?
For his book, Guillebeau selects fifty people who, by making a small investment, now earn a good living from their own small business. The investment is less than $1,000 and the founder earns a net income of at least $50,000.
The entrepreneurs he describes are all perfectly ordinary people without any exceptional talents or skills. And these are not the typical technology startups, either: a waitress who starts her own PR firm, a piano teacher who works with software or a lawyer who opens a yoga studio. How do they tackle the switch? What obstacles and challenges do they encounter and how do they overcome them?
Why should you read this?
Guillebeau sprinkles his tale with fascinating insights into marketing, product development and customer relations - in short, doing business. The interesting thing is that he researches each case particularly well. The book is not awash with platitudes. The author provides very specific information about exactly how these people build up their business, which decisions they take when and how much it brings in for them. What's more, the book contains lots of data, lists, pro and cons, etc. making it very easily digestible.
The most important lesson that Guillebeau takes from this is in essence very simple: combine your passion with something for which there is a demand and there is a decent chance that you will be successful. You don't need huge amounts of money, years of preparation or a hyper-detailed business plan. You do need the courage to start. Ultimately, this is not so much a business book or a management book, but a book about the freedom and satisfaction that doing business brings. A sort of cross between 'Into The Wild' and 'Getting Rich for Dummies'.
About the author
Author and blogger Chris Guillebeau (40) made his name with the blog The Art of Non-Conformity and the accompanying book that resulted from it. In this frequently visited blog, he talks about entrepreneurship, traveling and personal development. One of the goals he set himself was to visit every country in the world before he was 35 – and he did it. Guillebeau also organizes the "World Domination Festival" every year in Portland where he lives, an event that describes itself as "An unconventional weekend for unconventional thinkers".