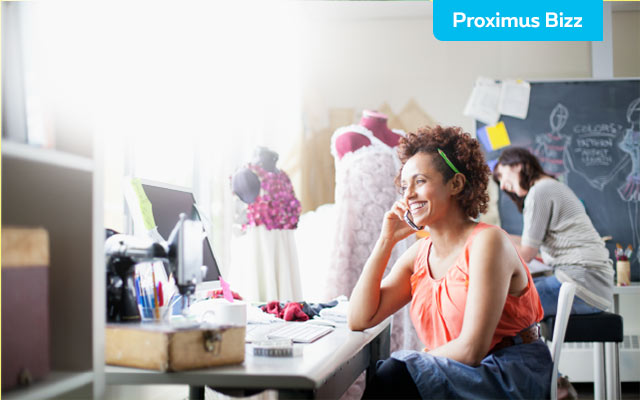 "Everyone's doing it" is just about the worst reason why a small business should start a web shop. Besides, there is a wide variety of very good reasons why investing in e-commerce makes sense. We've made a short round-up.
Your customer buys differently
The way in which customers buy has gone through massive changes in the past fifteen years, as you're bound to have noticed. Big(ger) companies often use that tendency to justify their online investments, but the reasoning behind it fits small businesses as well.
A 'customer journey' no longer starts when you recommend a product to a customer. The search now starts online and by the time the customers shows up on your doorstep, he's bound to have accumulated a large amount of information already. If you're lucky, that is. Because the modern consumer will not hesitate if he can find an online solution that satisfies his needs and is available for immediate, hassle-free purchase. So if you have products or services that could be sold online, it would be a shame to miss out on those sales because a customer can't find you online.
Most recent research confirms this trend. A 2015 survey by AT Kearney on the status of e-Commerce in Belgium reports that 50% of Belgians buy online. According to the BeCommerce Market Monitor, e-Commerce in Belgium will increase by 20% vs. 2014. In 2015, Belgians are likely to spend an accumulated 7 billion euros on online purchases. That translates to about 220,000 parcels delivered every day.
According to a recent study by NSZ (Neutraal Syndicaat voor Zelfstandigen), 22% of small businesses combine a physical shop with a web shop (6% more than in 2012). 56% says that customer demand for online shopping is increasing. 42% of businesses that've already made the move to e-Commerce found this a necessary requirement.
With or without bricks?
Some products no longer require "brick-and-mortar" stores these days. Instead of investing in buildings and fixed costs, the investment is turned towards building a customer-friendly webshop. If you own, for instance, a business dealing in ink cartridges and computer supplies, there is very little reason not to sell online. Often times, these are products that customers are familiar with and that don't need to be touched and felt in a physical shop first.
For bigger companies, even the physical aspect is no longer a major concern. The business model of Zalando is also called the "living room – fitting room" model. The German retailer sees a whopping 50% of goods returned by customers. Of course not every entrepreneur can make those kinds of investments or carry those kinds of losses. But, specifically for small businesses, it does make sense to spend enough time thinking about your purchase conditions and especially the costs and conditions for the return-model behind your web shop.
And just to be clear: not every product or service is suited for online selling. Some will never be and some will take a longer time getting to that point. So don't be too rash in your brick store divestment.
Your product selection can grow immensely
A real store also has physical limitations and, as a small businesses, you might not always have room for huge sales- or storage spaces to really grown your product offer. There are no such boundaries online. That means you can really match your product selection to your customers, with hardly any limitation at all. The focus is on storing articles and making (very) good arrangements with suppliers about products that are not kept in stock. Besides that, virtually everything in online business can be measured, so it will rapidly become very clear which quantities of which items you need to stock.
Why not move abroad?
Is your product making waves abroad as well? Then it's relatively simple to bring your offerings to international markets. The extra investments are usually reasonable and quite clear (like translation costs, transport, etc.) and you don't have to arrive with a big bang and a huge portfolio of products from day one. There is room for some 'soft' prospecting so you can determine which countries or regions are the most interesting for your business.