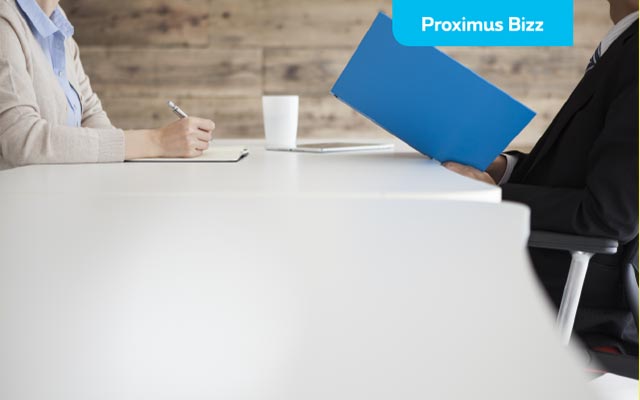 Social networks (and LinkedIn especially) have turned into favourite recruitment tools for companies. So how can you use them for your business? What role do they have in the "war for talent"? And what does a Facebook profile tell you about a candidate?
Screen, select and contact
For companies on the lookout for new staff, the internet has rapidly become the best tool. It's easy to guess why. Thanks to social networks such as LinkedIn, screening, selecting and contacting potential colleagues has become easier than ever. Every profile nowadays is a mini curriculum that is (mostly) kept up to date, so you can easily get a first gliplse of the candidate: what does her network look like, what opinions do they have in discussions, how she behaves online. That will soon give you an idea if she's a possible candidate or not. A last advantage: if you've already found your candidate, social media make it very easy to get in touch and invite him or her for an interview.
Activate your own network
You can also use LinkedIn, Twitter or Facebook the other way around. If you're looking for a specific profile, you can easily use your own network to make this known to the world. A lot of professions have specialised groups or fora online, so don't hesitate to announce your vacancy there as well. And, of course, you can opt for the classic job posting on networks such as LinkedIn.
Your image
Be aware that job seekers also use the internet to screen businesses. Not just your web site, but also how you present yourself on social media (or just the simple fact whether you are on social media or not), in large part will determine the image of your business. Especially if you're looking for specific profiles in ICT or online marketing, you really can't afford to ignore social channels.
Just a starting point
Before you launch an all-out internet search for the ideal candidate its worth noting that, while social networks are an interesting source to get a first look at candidates, you should do other things as well. The normal curriculum, a personal interview or assessments still have their place in the recruitment process.
Don't be too quick to judge
Don't rely solely on online profiles to reach definite conclusions about a candidate. Research from UGent and recruitment agency Robert Half show that more than half of the recruiting companies visit potential candidates' Facebook profiles. More still: if they happen to stumble across an inane or embarrasing image, about a third of companies wouldn't continue the hiring process. Imagine just how much talent those companies have missed out on.