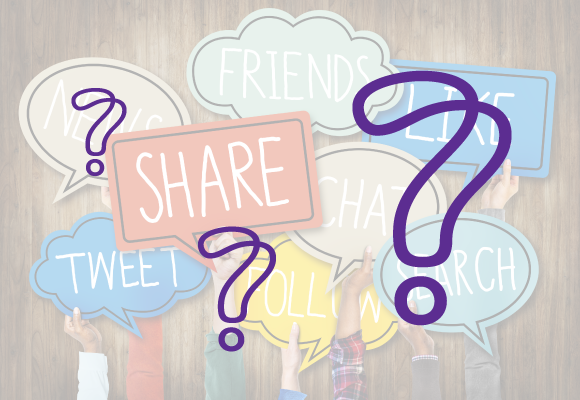 Few technologies – let's call them that for the moment – received and continue to receive the amount of attention as is bestowed on social media. Everyone needs to be on Facebook and Twitter, where anything is possible. Cheap marketing with huge results: social media. The best new sales channel: social media. And so on.
Thousands of web pages and articles feed the hype, but often leave the reader wanting. Because… how does all of that actually work? And should you really invest time and money in social media?
In the coming weeks, we'll bring you a series of articles that will go beyond the hype and bring you the true story of social media for small businesses.

What's it all about?
Let's start off by dispelling a major myth: social media are not a sales channel. You will not sell huge extra volumes, attract hundreds of new customers and solve all of your customer support issues overnight.
Can you use social media to sell, market and support? Can you give your business and your turnover a good shove in the right direction with social media? Absolutely! But only if you start at the very beginning: a good understanding of what social media is all about.
The big issue (for companies)
While social media have been around for some time now there are still a lot of businesses, big as well as small, that continue to grapple with the practicalities of it all. And there are a number of very good reasons for that:
Having a serious go at social media is not always easy, nor cheap and it does require some effort to manage this efficiently.
Social media are conversation tools. Other than most traditional media, you'll be having one-to-one conversations with customers. And the conversation will go both ways, which means you no longer dictate the rules of the game. And because social media are open channels, while you are 'talking' to your customer, the whole world is listening in.
Companies are often afraid of the negative impact of such open communication. After all, what if a customer should formulate a complaint on social media…
Businesses often think or feel they have nothing to say.
The silver lining
Fortunately, there are a great number of reasons to embrace social media, such as:
It's OK to take it easy. Take a quiet start, see what works and what doesn't, what your customer like and what not. You'll soon find a way to get good communication going at a relatively low cost.
You don't have to be put off by the 'conversation' with the customer. After all, as a small business, you know your customers. You know what they want, what they need and how to talk to them.
Negative reactions are not bad or harmful per se. At the risk of sounding presumptuous, these reactions offer you a chance to tell your story and correct any mistakes you might have made, to show your customer (and others) that you'll go to any length to solve the issue and to prevent it from happening again in the future.
You don't have anything to talk about? Sure you do: you're the specialist after all, right? That's why customers come to see you, put their faith in you, ask you questions, … Because you have the right answers and solutions. Have a look at these Facebook profiles: Bakkerij De Bast, Fritshop Loemek and Boekhoudkantoor Janssens.
In short, you have a great company, furnish excellent products or services, are up at all times of the day and night to offer your customers nothing but the very best? Then you really have no reason to avoid social media.
Next time: why social media and which ones to choose?