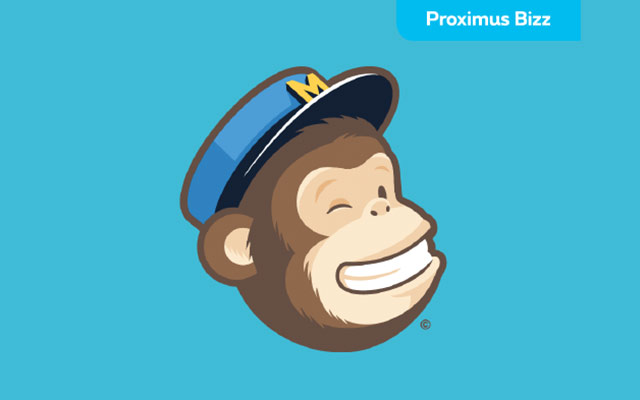 Would you like to keep customers, prospects or partners informed about your activities, promotions or events? A professional newsletter is the perfect solution. Email marketing, after all, is cheap, efficient and easy to measure. With Mailchimp, you'll be sending professional newsletters in no time.
Mailchimp is a very userfriendly web tool that allows you to quickly and easily make and send professional newsletters. Templates are available for all kinds of business categories and you also have the option to create mailing lists. Those mailing lists, by the way, don't need to be handled manually. You can simply export them from your address book, an Excel file or a LinkedIn profile.
Get going
All you need to get started with Mailchimp is a free account. Next, you can navigate the various professional email templates and choose the one you prefer. After entering your tekst, you can add images, a logo, videos or a footer. Adding unsubscribe-links or links to your web site or social media is a piece of cake. One push of the button gives you a direct preview on your computer or mobile phone. If you want to, you can first send a testmail to your own email. After that, it's simply a matter of sending the mail to your customers.
Reporting
The detailed reports and insights are also completely free. The dashboard allows you to check how succesfull your mailings are. One click is all it takes to check the percentage of contacts that opened your newsletter, the number of clicks, etc. Mailchimp even filters faulty email address from your contact list.
Up to 2,000 contact
If you have less than 2,000 customers in your mailing list, Mailchimp is completely free. With a "Starting Up" account you can send up to 12,000 emails per month. If that isn't enough, you an upgrade to a paying account. Pricing starts as from USD 20/month.
For the moment, Mailchimp is only available in English, but don't let that stop you from giving this great tool a spin.