Starting your own business in all confidence and security? See how the Markitects did it
Published on 15/12/2015 in Your stories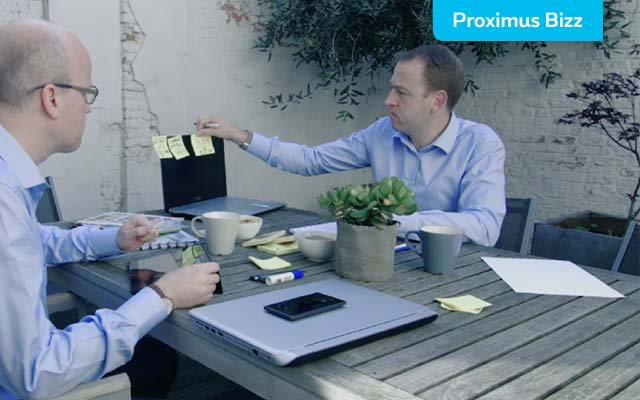 Focussing 100% on your starting business and ensuring you can keep going no matter what? the Markitects' Thomas Mees and Gregory Berleur explain how they did just that. Have a look…
Thomas Mees and Gregory Berleur were not exactly inexperienced when they started the Markitects, a new marketing consultancy agency, last summer. With two locations, lots of time spent in traffic jams and a wide range of communication needs, they asked a Proximus Bizz Expert to equip them with the right tools. See their story below:
(in French. You can find the Dutch version here )
Want to know more about our solutions? Have a look:
Proximus Bizz team
A team of more than 40 experts bringing independent entrepreneurs and small companies the best ideas and solutions for their needs.
Other articles of Proximus Bizz team
Questions about our offers?
An advisor is at your service