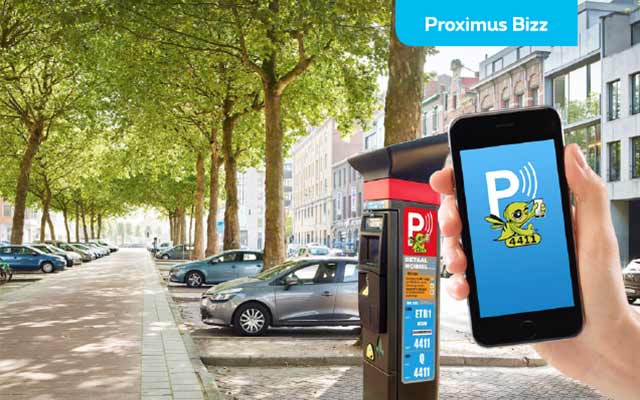 Traffic jams, road works, detours, … Belgium has more than its fair share of traffic problems. Is your daily commute becoming a source of annoyance? We'll show you what mobility will look like in 2035 and give you tips on some great navigation and parking apps you can use in the meantime.
According to a recent study by Toshiba, the way we commute will be unrecognisable in 20 years time. Self-driving cars, virtual reality, drones and robots will become commonplace and have a tremendous effect on our mobility, so the trend report shows.
Wifi on public transport, interactive routeplanners, contactless payment on train, tram or bus… All of this will ensure that your commute will become more comfortable. And we might even see different forms of public transport such as the Portland Aerial Tram or Emirates Air Line, the London cable car.
Navigate smarter
If you don't want to wait 20 years and start your smarter commute today, there are a range of intelligent mobility apps that can help you save time. Driving to work every day? Try Waze on iOS, Android or Windows Phone. The app works great in itself, but what's really amazing is the community feel. Other Waze users let you know where they spot traffic jams, dangerous road conditions, etc. so you have ample time to choose an alternative route to get to your destination faster.
Carpooling
The dynamic Carpool met VAB & Taxistop (iOS and Android) also comes highly recommended. Not just for recurring trips and routes, but also for occasional trips in Belgium and abroad. You can even evaluate and rate your carpool partner.
On a flexible schedule?
At first view INRIX (iOS and Android) looks like just another navigation app, but the difference is in the little things. For one, INRIX doesn't only calculate your route and drive time, but also gives an estimate of your travel time, should you leave – say –half an hour earlier or an hour later. Upgrade to the Premium version and you also get things like fuel prices along your route, so you can immediately see where you can save the most on petrol.
Parking, made simple
So you've finally found a parking spot, just to find out you don't have any spare change to put in the parking meter. It has happened to you too, right? With 4411 (iOS, Android and Windows Phone) you can start (and stop) your parking session in 25 Belgian cities with a couple of taps on you smartphone. You immediately see the cost of your parking sessions and you only pay for the time you were actually parked. The parking fees are automatically invoiced through your telecom invoice.