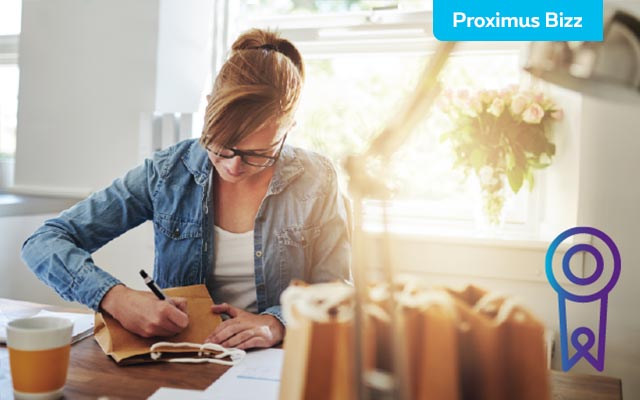 There are many quality labels for eCommerce web sites out there. But which ones are reliable and have added value for your customers? And how do you get them? Read more…
A range of different quality labels has already been introduced in Belgium to boost consumer confidence in online shopping. Such a label is a real commercial plus for your webshop because it shows that you accept the code of conduct that is attached to the label, and that you're following all the relevant regulations concerning payment, delivery, marketing and complaint handling. For your customers, that is an extra proof that you are a trustworthy partner and think about your business and your customers. As there are many labels out there, we've listed three of the most important in Belgium.
BeCommerce-label
The BeCommerce label has been around for about ten years and was developed by the Belgian e-Commerce trade organisation of the same name. With the label comes a strict code of conduct that all members have to adhere to. Additionally, shops are certificed by the independent Bureau Veritas. This certificate gives the consumer guarantees about safety, privacy, secure payment and the legal return period of 14 days. To become a member of BeCommerce and obtain their label, you can apply online here.
Unizo E-commerce-label
In order to get the Unizo label, webshop undergo a thorough legal screening by an external legal firm. Unizo takes care of the follow-up alongside their client until everything is in order. All webshops get an anual inspection to ensure they are following all the latest rules and laws. Applications for the label should be done online. Mind you: you can only request the label if you are already a Unito member or are planning to become one.
Safeshops-label
Safeshops is quite a recent initiative that was launched by a number of larger web stores (a.o.: Coolblue, Sunwebs and Vente-Exclusive). The label has an elaborate and independent certification process that is comparable to the one used by the Dutch Thuiswinkel Waarborg. One of the checks is to see whether the webshop complies with the latest legal requirements, for example: with relation to guarantees and right to return goods. The webshop also needs to subscribe to the marketing code of conduct of the Belgian Direct Marketing Association. They regulate the good use of communication and marketing. You can apply for the Safeshop label online.