Your own company website? Here are the 5 most frequently asked questions.
Published on 20/08/2018 in Inspiration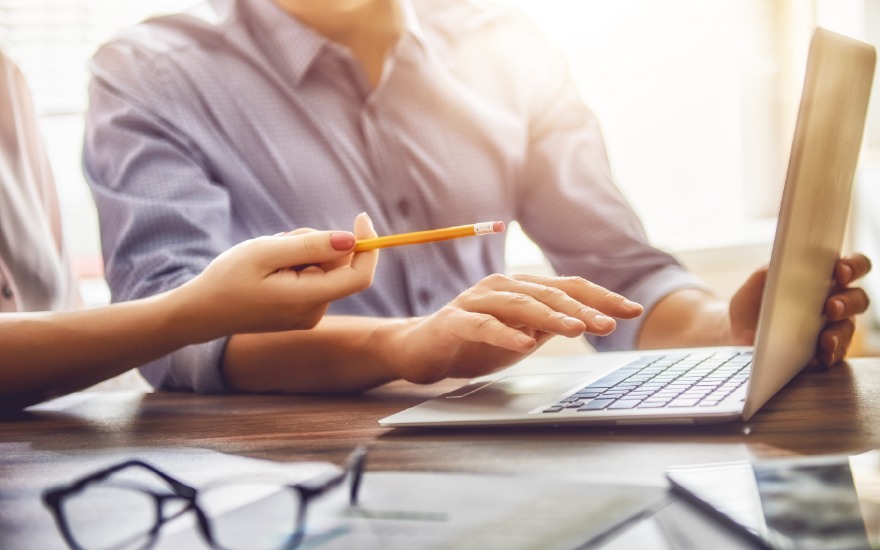 Do you not yet have your own company website, but are thinking about it? How exciting! You probably have a load of questions. How much money does a website cost, for instance? Perhaps you're also wondering if an investment like that would lead to more customers. Our Bizz Experts answer the 5 most common questions about company websites below.
"I already have a Facebook page for my business? Do I also need my own website?"

Facebook pages offer free advertising but are not fully-fledged alternatives to a real website. Your Facebook page will not rank well on Google, for one. Which means you won't be attracting many visitors through search-engines. On Facebook, you are also dependent on algorithms, pricing structures and the functionalities inherent to the social network. Meanwhile, a fully functional website is owned solely by you.

Advice from the Bizz Experts:
A Facebook page is a great digital addition to your own website, but it is not an alternative to it.

"How much does a website cost?"

The price of a website can vary greatly. There are dozens of factors that will influence the cost, like the number of pages you require. Or if you want to add a web shop. Or if your web developer is starting from scratch or using a pre-existing template. The cheapest websites can be created for a few hundred Euros, while the more expensive ones can cost millions.

Advice from the Bizz Experts:
Choose a website that is in line with the size of your business, but don't be afraid to commit to an investment. A good website will eventually bring in new customers, meaning your site will earn the cost back.

"Can I build a website myself?"

Building your own website is like building your own house: it can be done, if you know absolutely everything there is to know about it. Are you just a good copywriter? Chances are your do-it-yourself website will be poorly built from a technical point of view. The consequences will be: slow loading times, broken links, illogical pathways and a low search engine ranking.

Advice from the Bizz Experts:
Building your own website is possible but is seldom – if ever – recommendable. Do-it-yourself packages are still complex and do not yield the same results as a site built by a professional web developer.

"How much time does it take to build a website?"

The time and energy you put into a company website is wholly dependent on the product you buy. A cheap do-it-yourself packet will often cost you dozens if not hundreds of hours. If you choose to go for a do-it-for-you formula, like Bizz Online, your own input will be limited to the minimum required.

Advice from the Bizz Experts:
Do you have a limited about of spare time as an entrepreneur? Go for a website that requires as little input from you as possible. It's true that a good web developer costs a little bit more, but you'll be more at ease with the result.

"Will a website really help me get more customers?"

Definitely. A good website is like an online store that attracts customers on its own. What's more: with a well thought out flow, the queries for your product or services will automatically find their way to your mailbox. Your website is available 24/7 and search engine optimisation (SEO) will ensure everybody finds you on Google.

Advice from the Bizz Expert:
A well-designed website is an investment that yields returns. A portion of your visitors will eventually become customers. A good web developer can help you increase this number.
Your business needs a new website now, and that's something you – as an entrepreneur – can't change. What you can control is the quality and price tag of your company website. A do-it-yourself package is cheap but time-consuming and weaker from a technical standpoint. A good web developer will bring results but will also be more expensive. Is there a happy medium? Yes, Bizz Online is cheap, easy and delivers quality work.
Questions about our offers?
An advisor is at your service