Lower the energy consumption of your TV Box
How to lower the energy consumption of your TV Box? Put your decoder in standby when you are not watching TV by pressing the

key of your remote control.
You can lower your energy consumption even more by configuring the standy mode on your TV Box:
---
Android TV Box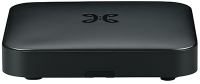 You can reduce the power consumption of your TV Box in 2 ways:
Press and hold the button for 2 seconds to activate the eco mode. Your TV Box will then consume 0.005 watts. Starting your TV Box will then take 1 to 2 minutes.
Press the button to activate the normal mode. Your TV Box will then consume 0.2 watts and start up immediately.
---
Other TV Box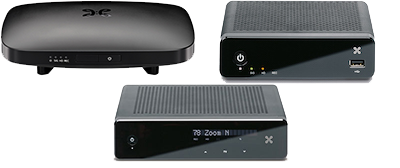 Put your TV Box in standby
Configure your TV Box so that it switches automatically to standby after a certain period
(between 1 and 9 hours). The TV Box will switch to standby if you do take no action during a certain period. We advise you to choose a 4-hour delay. Just before the TV Box switches to standby mode, you will see a warning on your TV screen: you will then have the choice to activate or not the standby mode.
Press the key and select:

in French:

Paramètres

>

Système

>

Mode veille

>

Veille

.
in Dutch:

Instellingen

>

Systeem

>

Sluimerstand

>

Sluimerstand

.

To watch TV again, simply press the key.

What happens with your recording? The TV Box will automatically leave the hibernation mode to start a planned recording.