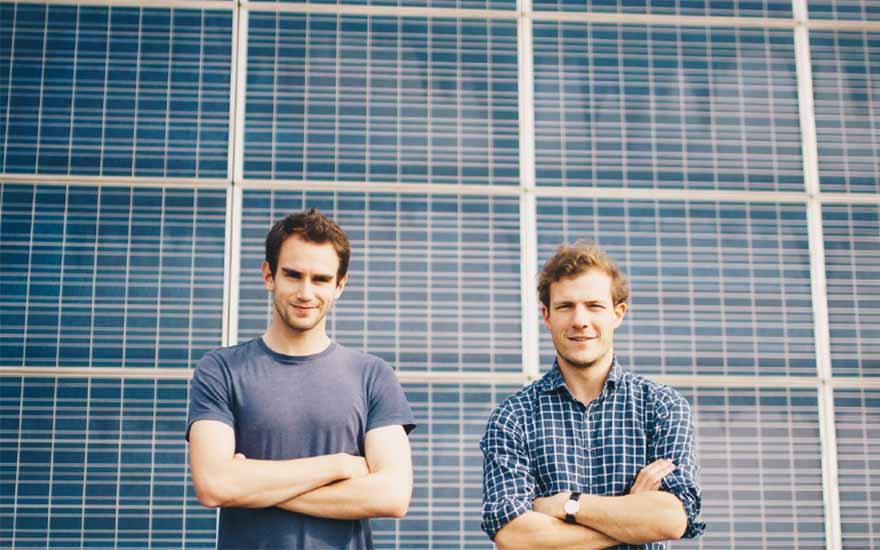 Imagine being able to charge your smartphone or tablet wherever and whenever you wish, even if there is no power socket nearby. The young Belgian startup Sunslice aims to make this dream come true with a mobile phone charge that uses solar panels. We turned the spotlight on them at World Creativity and Innovation Day.
Small panels, great power
Chargers with solar panels have been around for a few years now, but either they are big, heavy appliances or they are small, but it takes ages to charge your mobile with them.
"Our charger is a little bigger than a credit card. It is only 2 cm thick but has a capacity of four watts," says co-founder Henri Gernaey. "That is more than a computer USB 2.0 port."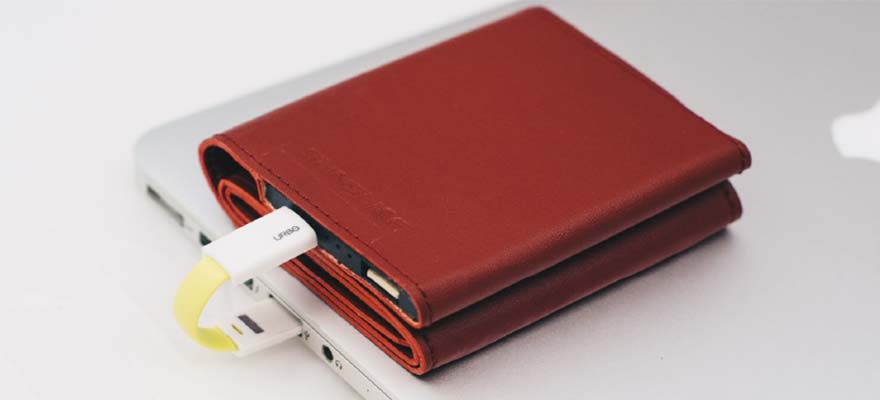 Sunslice's innovation? Folded panels!
Sunslice uses existing solar panels, but the biggest innovation is that the little panels fold up to make the device very small. He came up with the idea while studying at the UCL. "In the second half of last year we finalized an initial prototype," Henri says. "We launched a Kickstarter project, but the financing didn't work. We wanted to collect EUR 70,000 but we got stuck at EUR 47,000 so eventually we got nothing."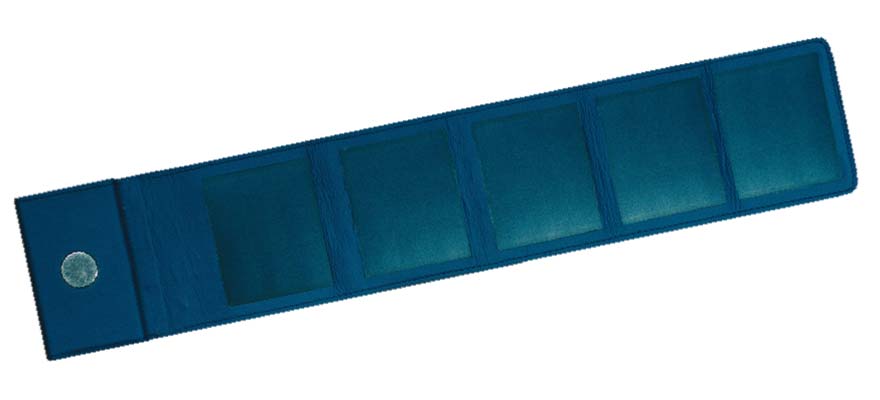 Crowdfunding school
Just like the startup Bambooti with their crowdfunding project, Sunslice learned a great deal from the experience. "The biggest criticism was that we had no battery in our product, just a charger. With that information – and using our last remaining money (laughs) – we built a new prototype with a battery, so that it can also be used as a power bank. And as a result, we found a private investor or Business Angel so we can now prepare our product for the market."
Starting up the business itself was not a major step for the techies. They had already written their first business plans and surveyed the market during their studies. Until the investor came along, they financed everything themselves. "That allowed us to keep control ourselves as much as possible. We've made the same arrangement with the investor. He came in through a convertible loan which can only be converted into shares upon maturity."
Graphene batteries: the innovation for power storage
As regards the future, Henri sees the major developments of the Internet of Things, artificial intelligence and virtual reality heading towards us. But what fascinates him most are the developments in power storage. "I think graphene batteries will prompt a revolution," he says. "These are batteries that can charge very quickly and have a great capacity. Companies like Samsung are busy researching them. Hopefully within a few years batteries like this will be in the Sunslice, too (laughs)."
Also read:
Student entrepreneur Marie Van den Broeck makes add-ons to make walking on crutches more comfortable
Henri Gernaey (on the left) obtained a master's degree in Electromechanical Engineering at the UCL. Together with Geoffroy Ghion, he founded www.sunslice-solar.com, a startup that develops small but powerful chargers with solar panels.