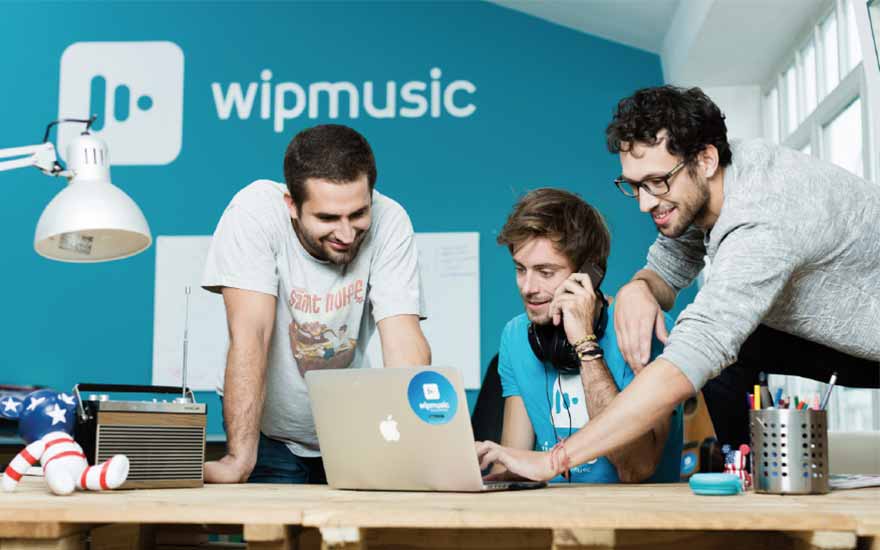 Musicians and singers that struggle to make a living off their talent: Jeremy Lefebvre, Charles Doumit and Raphaël Joie know a lot of those. That how they got the idea to develop their Wipmusic app. They wanted to give upcoming musicians a leg up and help them find live audiences close-by.
A meeting in the heart of our capital with three young entrepreneurs who go all-out in their roles as music industry go-betweens.
"Artists have a hard time"
Seeing musician pals struggle to make it and watching them give up in the end... Charles and Jeremy've been there, more than once. So the two creatives, partners in a graphic agency, hit upon an idea.
Charles explains: "It started about 2 years ago. We wanted to create an app that would put local artists in the spotlight and that would allow them to look for gigs." For their app development, the duo needed a conductor who could write lines of code like a musician writes sheet music. So they hit on Raphaël who, in his spare time, happens to be a pianist!
A start with all the bells and whistles
The app has been available since June 2017 and now serves as a showcase for almost 1,500 artists. Over 46,000 people follow Wipmusic's Instagram page, which also lists all of the artists. The app allows users to vote on videos they like (or don't like) by swiping left or right, following the Tinder principle. "We launched the app internationally as well, so the whole world can discover every artist," Charles continues.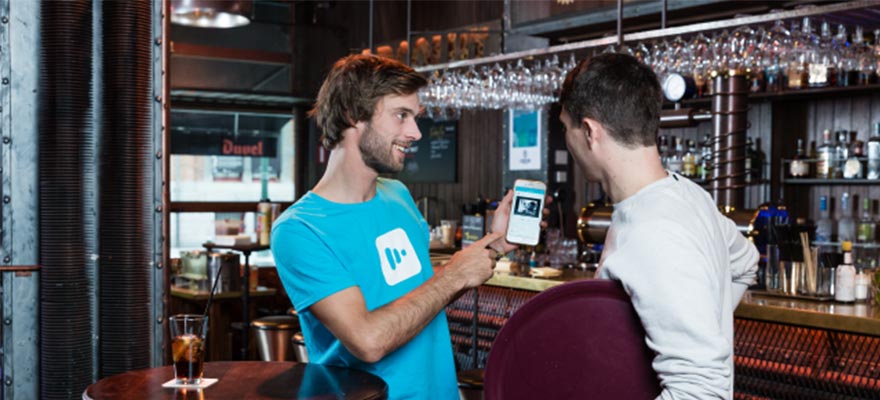 "Discovery is the key word"
Thanks to Wipmusic, artists, venues, bars and organisers get a fantastic free tool to promote their concerts. And it's a goldmine for music lovers as well. "The audience – whether they're local or travelling through a location – doesn't always know where to turn for great music," Raphaël says. "But there are many smaller, sometimes less well-known, venues that showcase incredible artists. Artist that are really worth paying attention to! Thanks to localisation, our app lets you discover new artists and concerts in your immediate area."
Online 24hrs a day
To manage their app and interface, the trio needs permanent internet access. "That's why we opted for Proximus," Raphaël explains. "We need a powerful network that's available nation-wide. And with our subscription, we also have 24h support. Internet downtime would be a disaster for us. Luckily, we've never had that happening."
An all-in pack
"We didn't lose any sleep over this and opted for a Bizz All-in pack with all the benefits: internet, fixed and mobile voice and cloud storage. We watch artists videos on our smartphones throughout the day, so we also needed a lot of mobile data. And if we do have an internet hiccup, we switch to 4G right-away." Charles and Jeremy also use their phones a lot to close deals with partners. "Luckily, unlimited calls was included as well. And if one of us is on the road somewhere, we can easily transfer calls."
"One day, a parent called us…"
Charles: "We've worked with artist who are very grateful, like the musicians who played the Brussels Summer Festival." And Jeremy continues: "We even have parents calling us to thank us for getting their kids their first major experiences on stage. That is really gratifying!"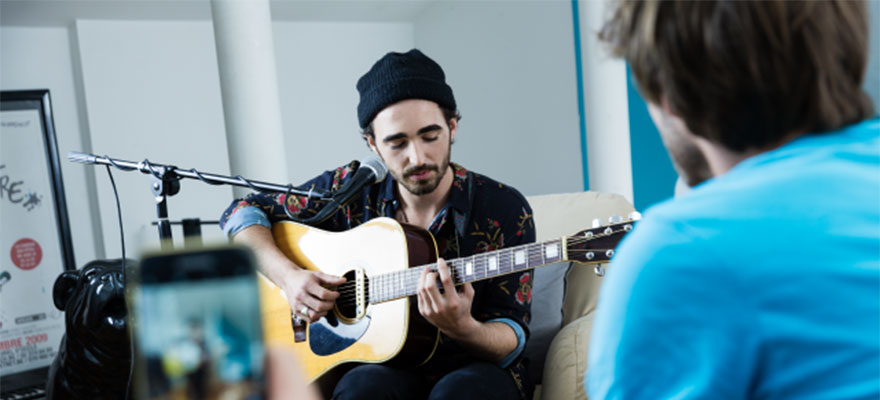 Tuned to a future with the right partners!
"Launching your own startup is a great adventure, even if there are a lot of things to take care off. But specialist help, like that of Proximus' Bizz Experts who take care of the telecom side, ensures we get there, "Jeremy entrusts us, adding: "And it's also a good way to learn the realities of the business world." Raphaël nods in agreement: "It's exciting and frustrating at the same time. Sometimes you put a genius idea on hold, just because there are other priorities."
Charles concludes: "Whatever happens, you shouldn't give up, and you can't be afraid to fail. And don't get started on your own. Our strength is the fact that there are three of us. And we get there together, step by step. And we hope that in 5 years' time everyone will automatically open our app if they want to know what's happening in their neighbourhood."